Ten-year review of WSIS: Developing messages from the IGF community
10 Nov 2015 09:00h - 12:30h
Event report
A summary of the views expressed in November 10 IGF consultation session on the United Nations General Assembly's (UNGA) 10-year review of the World Summit on the Information Society (WSIS+10) is to be sent to the co-facilitators of the UNGA preparatory process before Member States begin further negotiations in New York next week.
The session on November 10, three and a half hours long, mixed NETmundia style microphone queues – one microphone for each stakeholder group – with questions on the WSIS+10 outcomes based on the questions asked of Member States and non-government stakeholders who met in New York last month at the UN Headquarters in New York.
All stakeholders, including governments, took turns to speak at microphones on issues related to development, human rights, and post-2015 follow-up on WSIS goals.
There was general support amongst participants for the direction that the draft document for the UNGA High Level Meeting in December 2015 is taking. In particular, there was support for the stronger links between WSIS and the UN's Sustainable Development Goals as well as for the greater prominence that human rights text has in the latest version of the document.
A number of participants across stakeholder groups expressed concern about the draft's text on ICT security, urging greater recognition of the need to include all stakeholders to find solutions to ICT security issues, including cybersecurity.
The WSIS+10 review process concludes in New York next month, at a two-day High Level Meeting, 15-16 December.
The latest version of the WSIS+10 document under discussion in New York is available at
http://workspace.unpan.org/sites/Internet/Documents/UNPAN95572.pdf
By Samantha Dickinson
Session Analytics
Session analytics on Digital Watch are produced from computational text-mining and statistical modeling of the IGF session raw transcripts.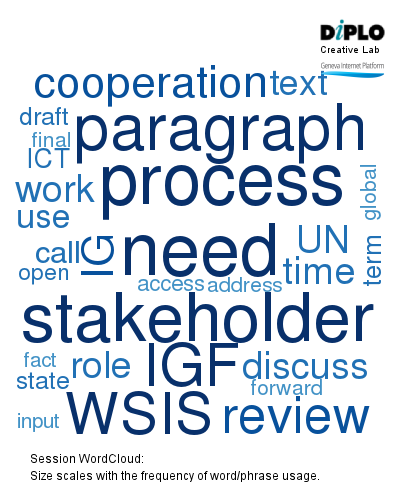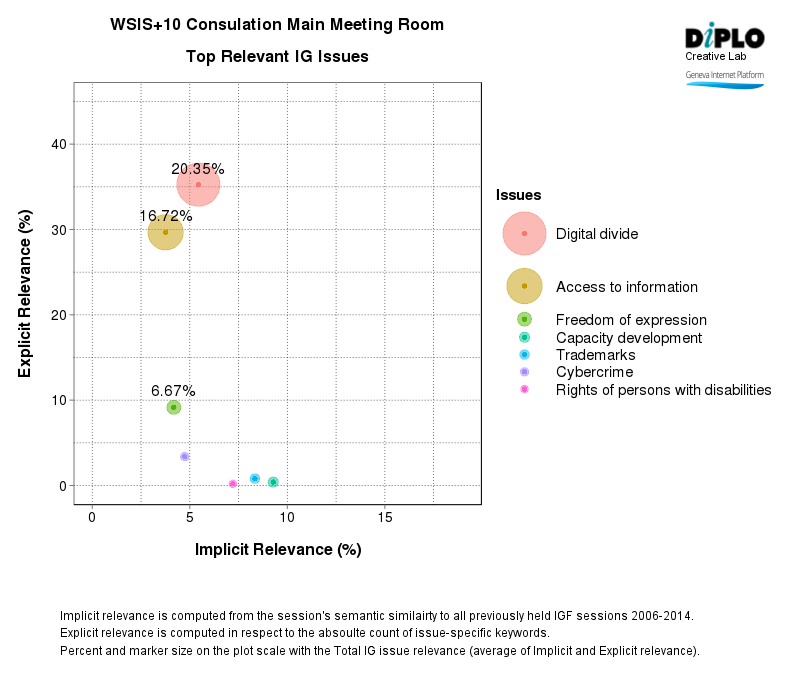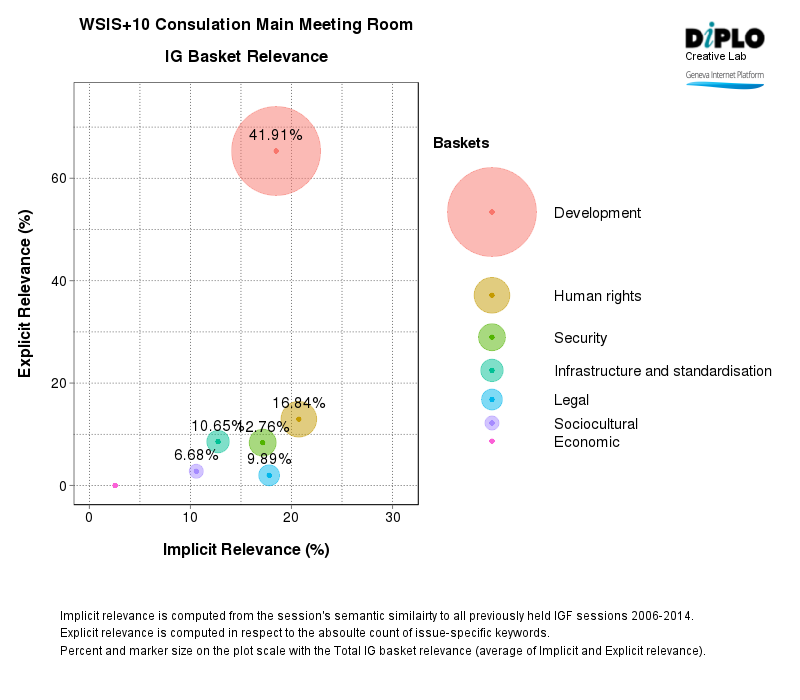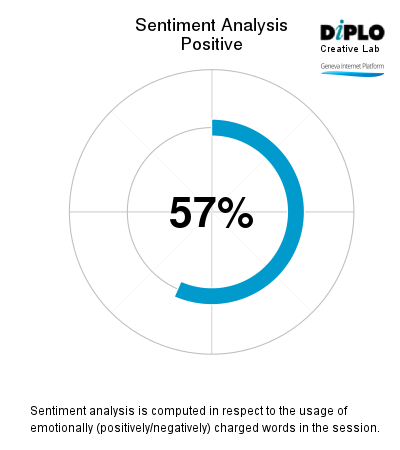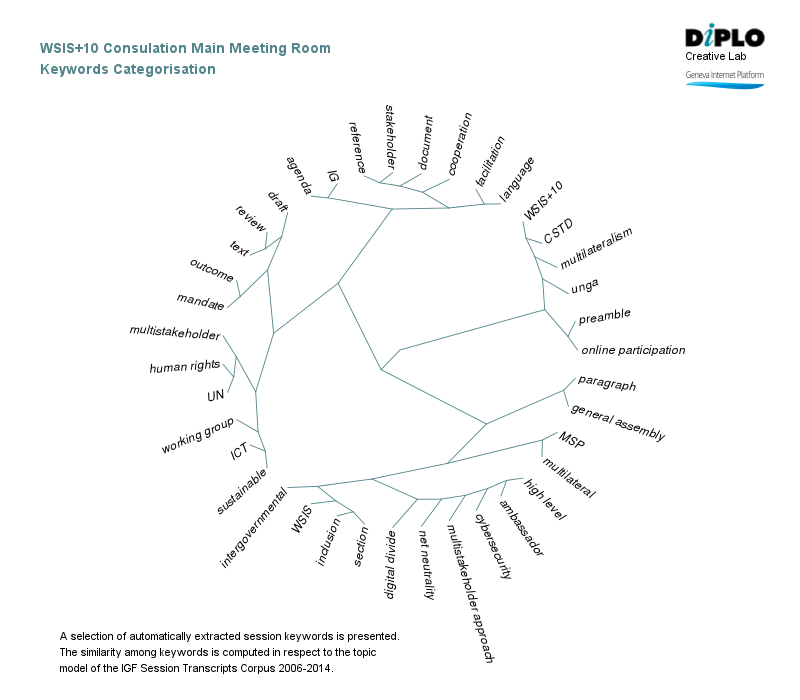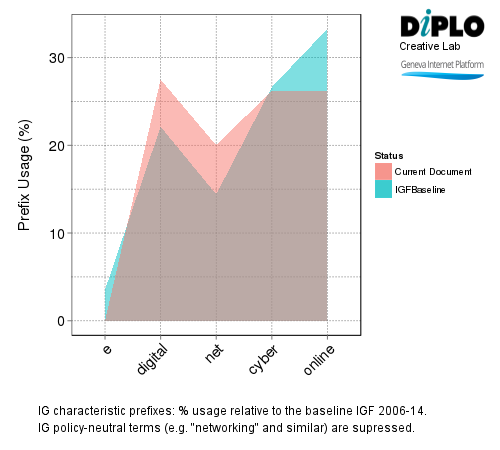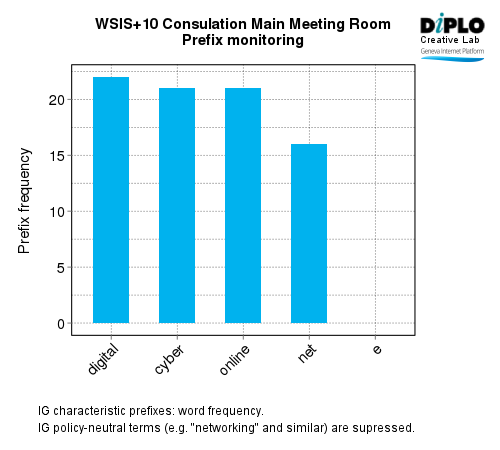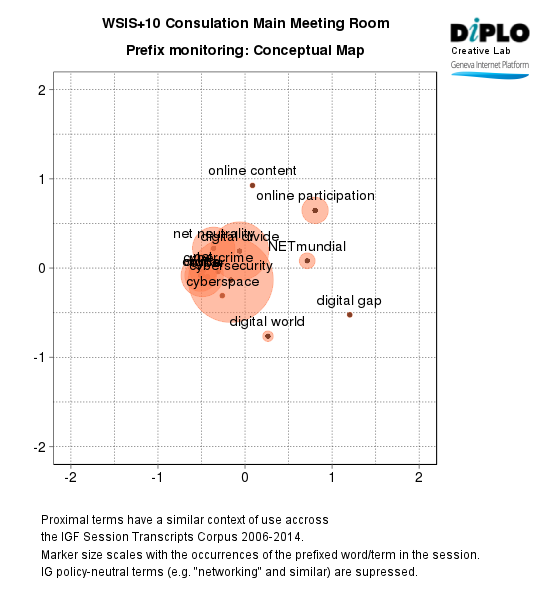 All analytics are produced from DiploFoundation's Text-Analytical Framework (DTAF).
Related event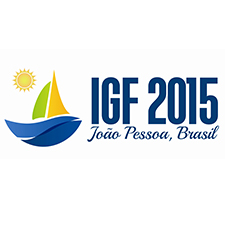 Related processes