SIDS roundtable: The "free internet" – bane or boon?
12 Nov 2015 09:00h - 10:30h
Event report
The question of who pays for the internet and what the concept of 'free internet' really means was a recurring theme throughout this discussion. It was important to understand whether the discussion was about infrastructure, applications, or monetary contributions of users. The group agreed that there was a need to discuss each aspect as it relates to the overall objective of being able to derive the maximum benefit for small economies.
Several panelists, including Vint Cerf, Chief Evangelist for Google, referenced the many and varied models that are being used across the world to fund the roll out of infrastructure and reduction of costs in underserved areas. It was agreed that a focus on innovative solutions would be necessary to resolve the issues unique to SIDS.
Both Rhea Yaw Ching, Covela.org, and Deirdre Williams, Civil Society Internet Governance Caucus, expressed concerns over whether the implementations of 'free internet' and zero rated services, currently employed in the Caribbean region, were truly bringing economic and social benefits to the citizens of these nations.
Bevil Wooding, from Packet Clearing House, aptly described the individual components as a system of levers that need to work in tandem in order to achieve their objectives. He described reducing the cost of access, improving the robustness of infrastructure and stimulating local content as individual levers with different stakeholders that do not always work in a seamless way, or at the pace we would like to see.
The imperative now is on the synchronisation of these various components of the Internet so that these levers can be identified and manipulated to work within our own unique economies.
One of the strong points that emerged was that there needs to be an expansion of stakeholder involvement with a strong focus on non-technical players, such as civil society and academia.
Another strong point was the key role of collaboration, although the difficulty of accomplishing this was acknowledged, due to the diverse agendas involved. Collaboration was deemed necessary to develop a common understanding of the framework, language, and overall objectives so that desired economic and social benefits for SIDS can be realized.
By Ashell Forde
Session Analytics
Session analytics on Digital Watch are produced from computational text-mining and statistical modeling of the IGF session raw transcripts.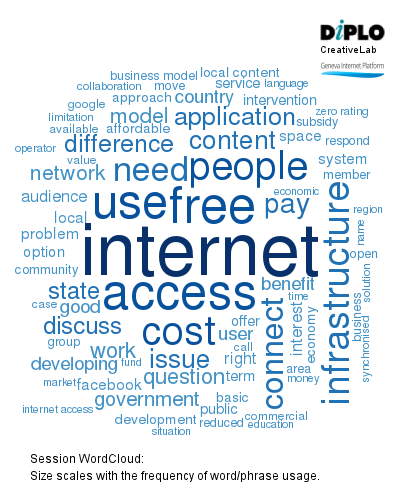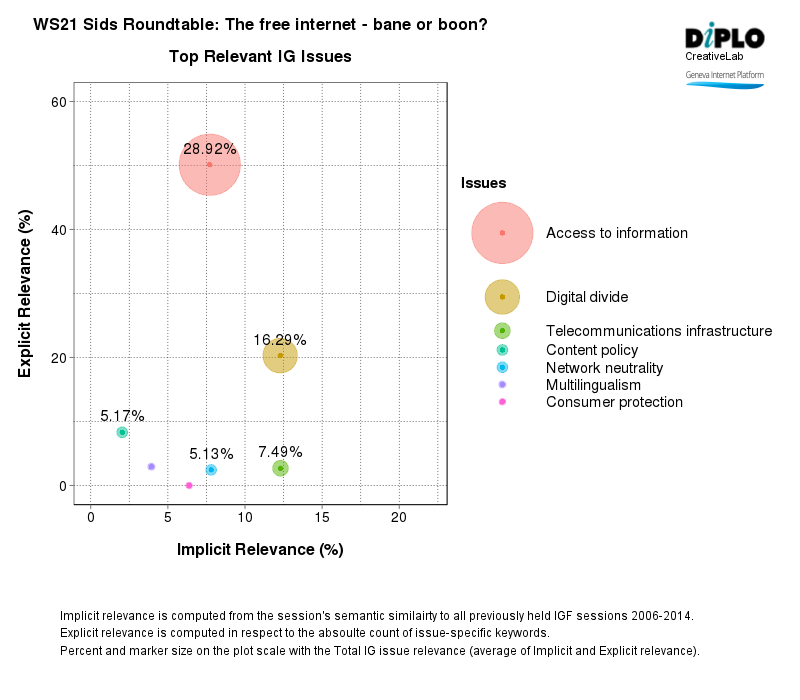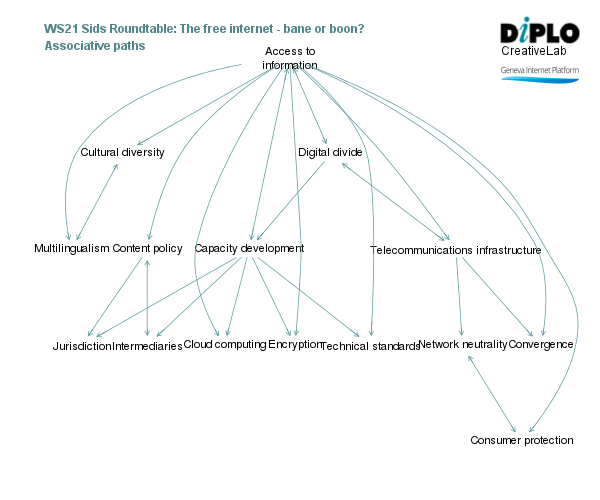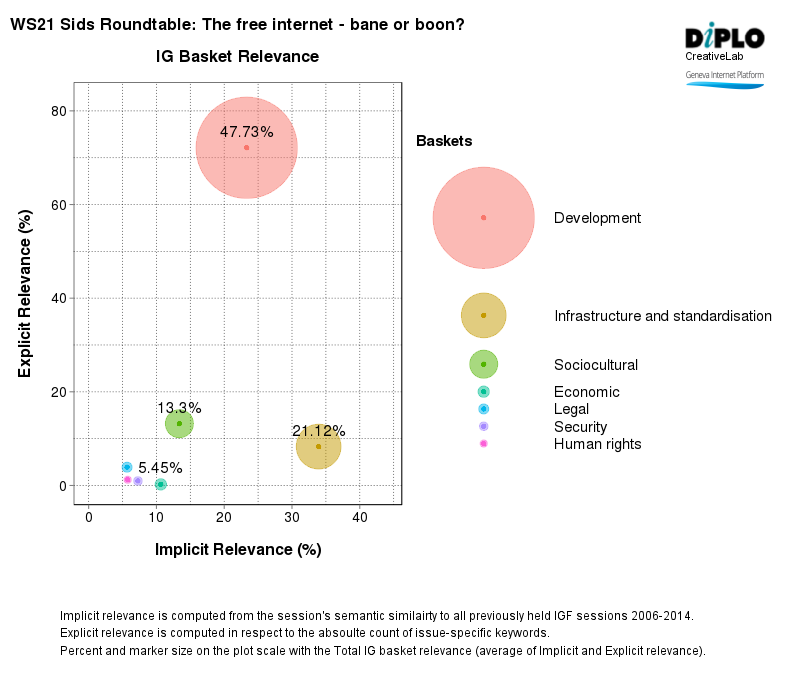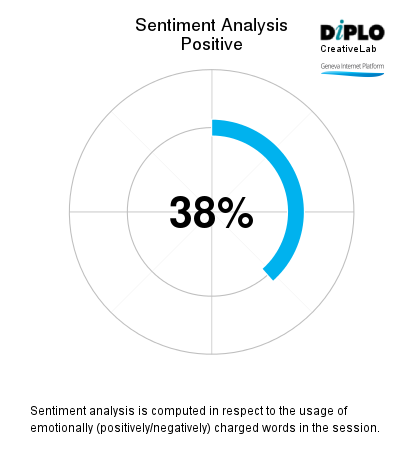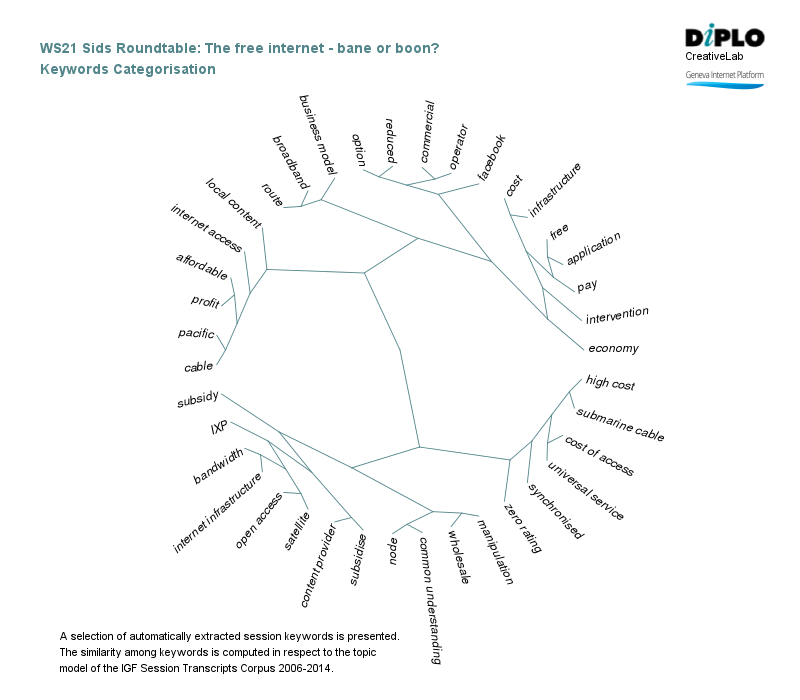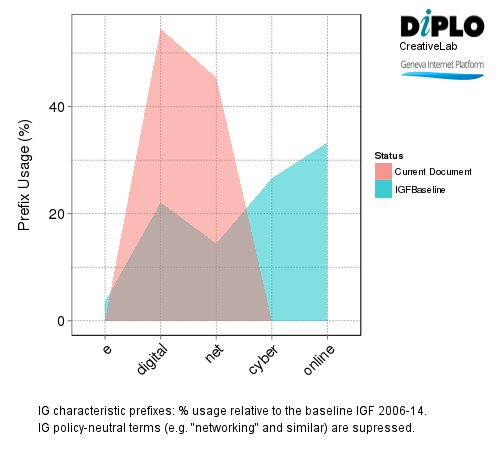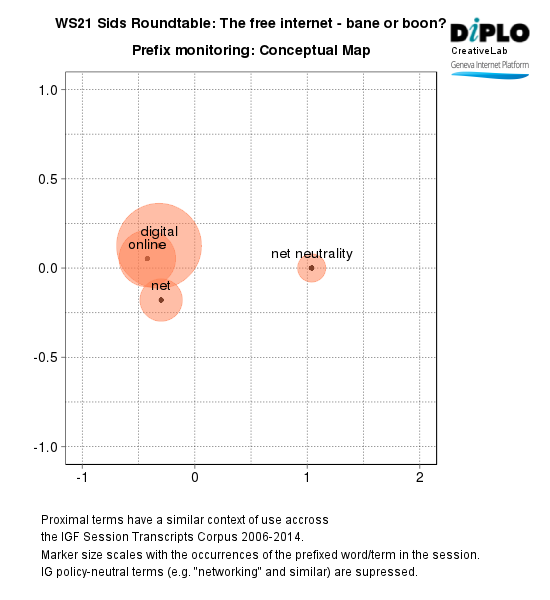 All analytics are produced from DiploFoundation's Text-Analytical Framework (DTAF).
Related topics
Related event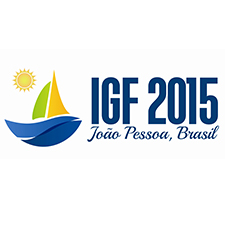 Related processes