Setting the scene: Deconstructing the main theme and sub themes of IGF 2015
10 Nov 2015 14:00h - 15:00h
Event report
This year, the main theme of the Internet Governance Forum (IGF) is 'Evolution of Internet Governance: Empowering Sustainable Development'. The main session on 'Setting the Scene' was aimed at presenting an overview on what to expect during IGF week. Expert speakers presented the eight sub-themes that will support the main theme (cybersecurity and trust; the Internet economy; openness; enhancing multistakeholder cooperation; the Internet and human rights; critical Internet resources; emerging issues; and intercessional work), and stressed on the need for participants to engage themselves in workshops and discussions related to those sub-themes.
During the session, Ambassador David Gross, former US cyber-diplomacy chief, highlighted the importance of engaging in platforms such as the IGF, which encourages communities to talk to each other and work together; this strengthened the Internet, he said.
The expert speakers expressed their appreciation for the work of the IGF community in handling issues related to critical Internet resources. This area brought the technical and non-technical communities together to discuss, share and raise issues – a process which helped to overcome differences among the stakeholder groups.
In a reply to a question on the real value of the IGF, posed by a remote participant, Bertrand de La Chapelle, Director of the Internet & Jurisdiction Project, commented that the IGF has encouraged the growth and evolution of the debate on various topics throughout the past 10 years, and the impact could be felt. He emphasised that human rights and security were key dimensions that emerged strongly this year.
Ambassador David Gross invited participants to raise issues and be more vocal, especially if they felt that certain topics were not being represented at the IGF. This could help in building conversations during this year's IGF and in taking them forward in the years to come.
By Krishna Kumar
Session Analytics
Session analytics on Digital Watch are produced from computational text-mining and statistical modeling of the IGF session raw transcripts.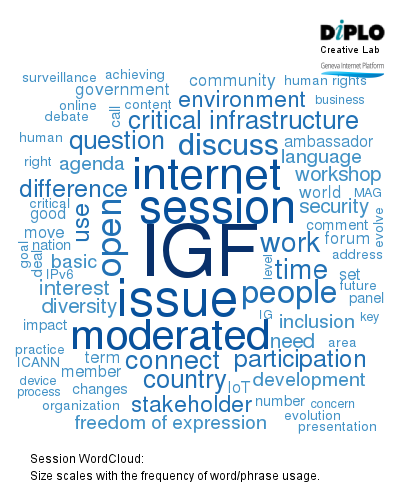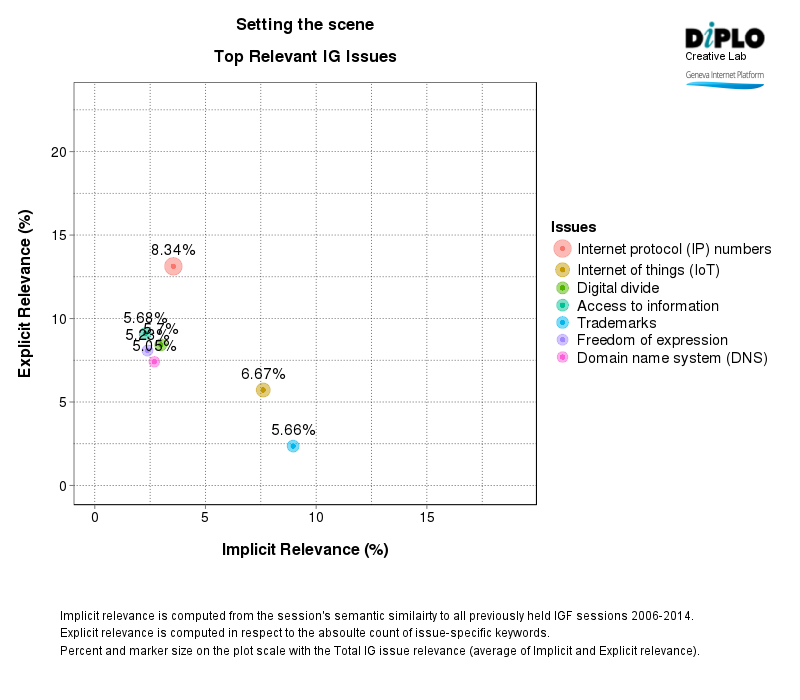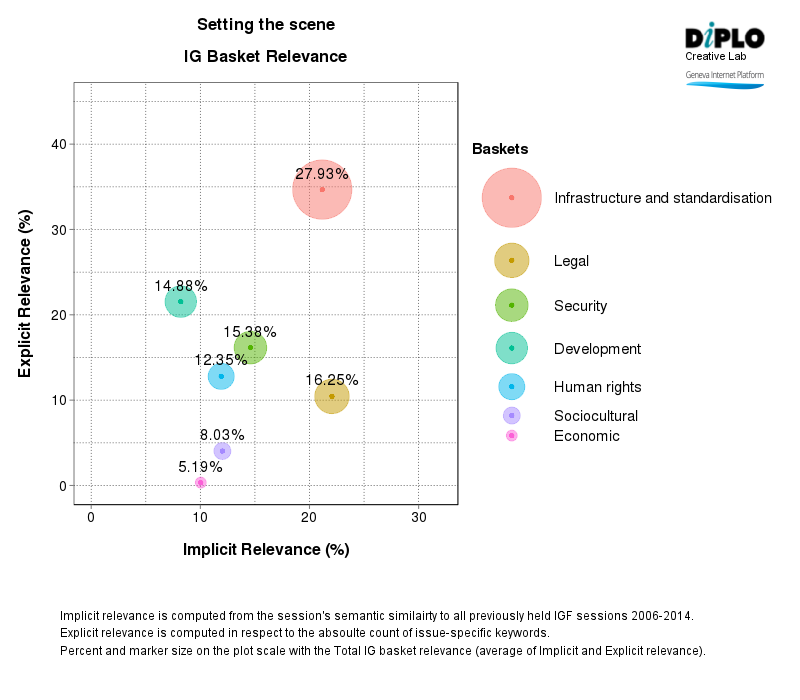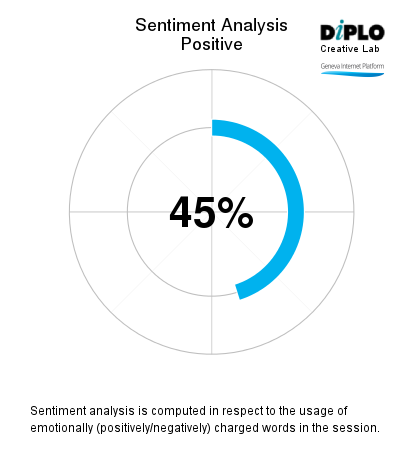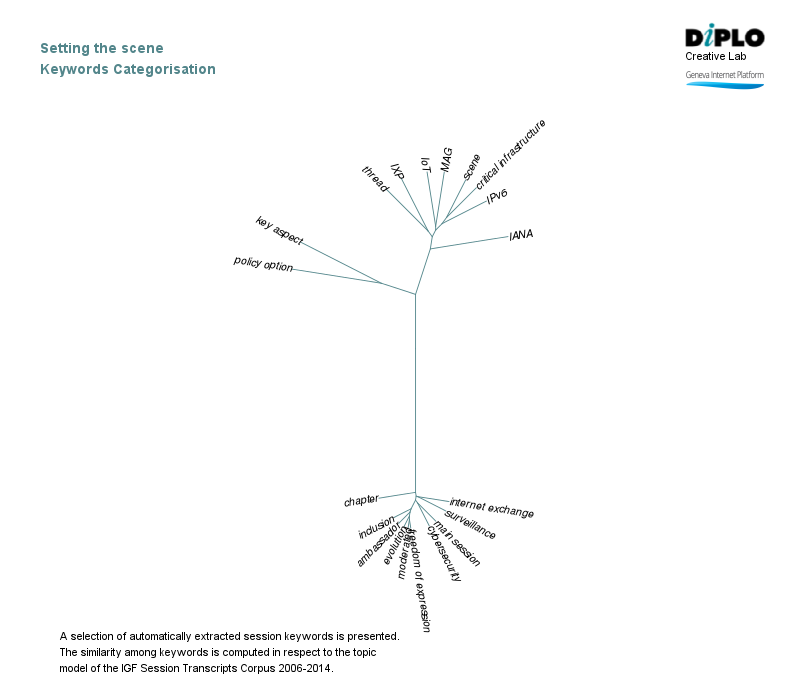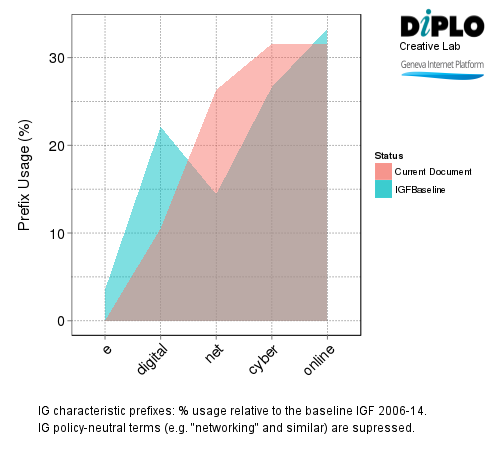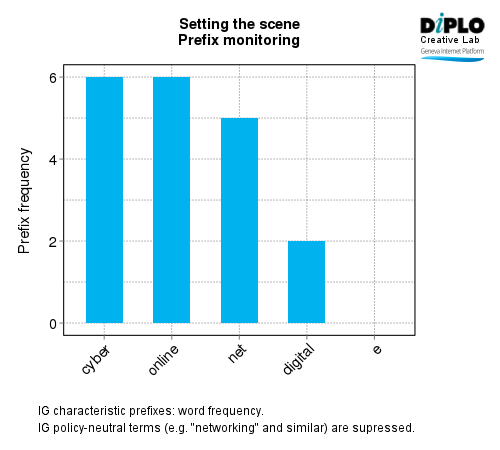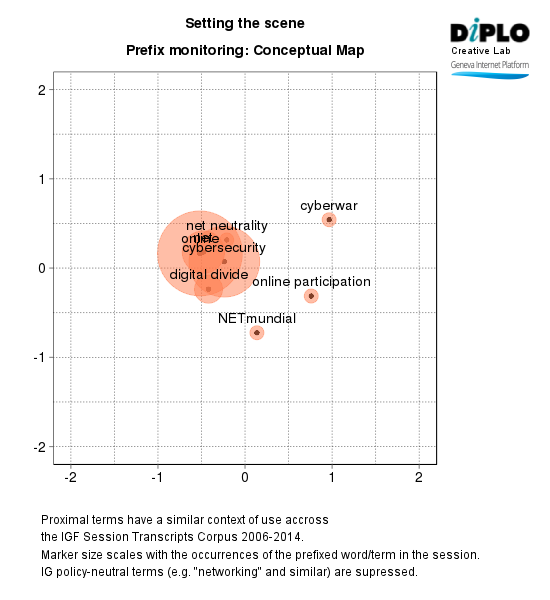 All analytics are produced from DiploFoundation's Text-Analytical Framework (DTAF).
Related topics
Related event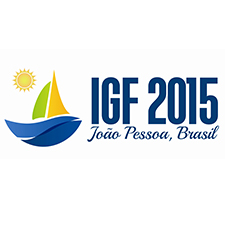 Related processes