Role of women in IGF in the past, the present and the future
12 Nov 2015 16:00h - 17:30h
Event report
It is interesting to note that this session was attended by 8 men and 28 women 70% from Brazil, and other participants from Ghana, Pakistan, China, Philippines, US and India.
'Facts are our friends, if we can not count, and can not measure, we can't know if we are making progress,' Marilyn Cade, Principal & CEO Mcade ICT Strategies, the moderator of the session, stated in her opening comments.
The common theme of the discussion was how measuring gender participation in the IGF is important.
Panelists shared common stories from their experiences with different IGF and other technical related meetings.
The discussion highlighted how it is important for the Internet Society and other concerned organisations to start tracking where the women at IGF are coming from.
Mary Ann Nielson said: 'It is not just getting women into the field – it is about keeping them in the field.'
Numbers are important to track, but its what you do with the numbers and how you interpret those numbers that is extremely valuable.
It should also be noted that just because women attend conferences like the IGF it doesn't mean they are able to participate equally – statistics need to be broken down more.
Cade posed the audience two questions:
1. From your personal experience, how do you perceive the gender balance in the sessions that you have personally attended?
2. How do you perceive the gender disparity at the IGF in general?
A respondent from Argentina stated that she's not seen a good gender balance in panel sessions and moderation roles. Over all women participation at the IGF seems to have improved but not for panel and moderation sessions.
The panel also highlighted the imbalance between women and men at the opening ceremony where there was just 3 women representatives on the panel of 20 participants.
The panelists focused on addressing the question of why it is beneficial for the IGF to include women.
Some panel members felt that this should not even be a question asked. Dr. Anja Kovacs, Internet Democracy Project, answered by stating: 'Because we exist, because we are part of the population.'
Cade noted that it is important to explain why women should be included, because there are parts of the world where giving the facts matters in order to assess the economic and social impacts.
The session concluded on the note that there is a need to continue counting, and to make the counting visible, and to publish the facts. People could use this information to help them adjust and change their attitudes.
Related topics
Related event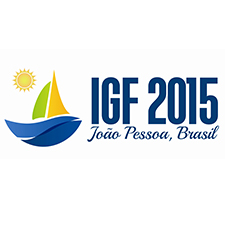 Related processes