Organising an internet social forum: Occupy the Internet
13 Nov 2015 14:00h - 15:30h
Event report
At the start of this rather short (40-minute) session, the workshop organiser Parminder Jeet Singh, Director of IT for Change, part of the JustNet large NGO coalition, explained the idea around the initial call for the Internet Social Forum, a specialised forum tailored to take input from civil society. He pointed out that during the IGF, civil society is addressing issues in a contained manner. It needs a place where it can radicalise. An Internet Social Forum could be a place where progressive 'techies' talk openly with civil society. It should represent the people movement. 'The Internet Social Forum takes its inspiration from the World Social Forum process and its visionary call that "Another world is possible", we are suggesting that "Another (People's) Internet is possible".'
Ms Mishi Choudhary from Software Freedom Law Center, India/New York, expressed agreement with the Internet Social Forum main idea. She pointed out that all of the other stakeholder groups come to the IGF already prepared to join the act, shaping their policies on different forums. The same thing is needed for civil society. This forum, in her words, could bring the joined skillsets of civil society together. That's why it would be important to include more people who are dealing with human right offline, such as free and open societies, women's rights defenders, environment defenders, and others.
It was pointed out that civil society needs a place where they can feel free to express their concerns even from a point of no technical competency. A place where they can talk about the user experience, especially including women and children as a large Internet user base.
In a later discussion, concern was expressed about the form of the Forum's outputs, and articulating the message. Should the ISF feed input to the IGF, or to the World Social Forum? Will it tackle issues related to the IGF or overall Internet problems? Parminder reminded participants that this process is open for discussion, and/or a steering suggestion. This initiative needs to shape around the people and we stand accountable for its openness, he added.
At the end of the discussion it was pointed out that the IGF is becoming more about the geopolitics of Internet rather than the governance of Internet. That's why the ISF is even more needed to organise civil society.
Parminder again asked everyone to cooperate, to give ideas now, and come and attend the ISF later on.
For more info about this initiative, check the ISF website or read the Tunis Call for a People's Internet from the World Social Forum held in Tunis, 2015.
By Arvin Kamberi
Related topics
Related event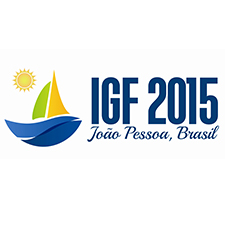 Related processes