Multistakeholder practices enabling sustainable development
11 Nov 2015 14:00h - 15:30h
Event report
The multistakeholder processes aims to bring together representatives from different sectors to address challenges at hand. There have been many examples of successful multistakeholder processes in addressing a range of sustainable development goals, developing policy framework principles, and improving public services.
In this roundtable discussion participants from all stakeholder groups were present except for government.
Andrea Wilson, Center for International Private Enterprise (CIPE), through remote participation, talked about the work they do around the world in providing access to basic services for people, and setting up governance goals. Highlighting how these are important enablers of growth and providing economic empowerment to people.
Matthew Schears, Center for Technology and Democracy (CDT), emphasised that individuals recognising the realisation of their human rights is absolutely essential for economic development. He reiterated that this is essentially the core of sustainable development goals.
The importance of preparing stakeholders for dialogues was discussed. The view was expressed that in some cases the private sector is often poorly prepared and unable to organise a collective opinion, whilst in other cases government officials aren't well prepared. Additionally, there is a big trust issue that needs to be overcome; once trust relations are established between stakeholders, a dialogue can be successfully developed. Emphasis was placed on the importance of creating an environment that fosters dialogue between different sectors.
A Facebook representative explained how Facebook has been involved in a number of projects aimed at trying to address the needs of people in developing markets. It has developed partnerships and provided satellite connectivity in 18 countries in Africa. He highlighted how currently this project is in the early phase of development, but thus far has brought 15 million people on-line. He emphasised how Facebook works on connecting people and does so in partnership with satellite companies, startups, and network operators.
There were several interventions from the audience providing examples of how the multistakeholder model works in different countries, as well as a challenging question posed over whether the multistakeholder model would benefit from being given a new label. Nevertheless, it was concluded that no matter what label is given to the multistakeholder model, it is a step in the right direction as it recognises that different voices are needed for the development of policy agendas.
By Lianna Galstyan
Related topics
Related event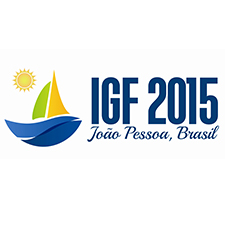 Related processes