Multistakeholder internet governance – IANA stewardship
12 Nov 2015 11:00h - 12:30h
Event report
ICANN has been urged to put more effort into ensuring greater diversity in its engagement processes. This was the running theme of the workshop on Multistakeholder Internet Governance – Internet Assigned Numbers Authority (IANA) Stewardship, organised by the IANA Stewardship Transition Coordination Group (ICG).
The ICG gave an overview of the stewardship process, with a history of the US government's involvement in the technical management of the Internet and the criteria under which the US Government is seeking to transfer its roles to the multistakeholder community.
The three operational communities that currently run the IANA functions, namely the names, numbers and parameter functions, relate to the process through which they had developed proposals for the transition.
They all used a bottom-up approach, with each draft proposal being subjected to stakeholder participation in order to build consensus. Emphasis was placed on putting effort to have a proposal for the US government that would withstand the test of time.
In the words of Olivier Creplin Leblond, the stewardship proposal was a 'one shot opportunity to make sure that the transition takes place correctly'.
When the floor was opened to participants, quoted statistics showed that most contributors to the process were based in North America, followed by Europe. Africa and Latin America were hardly represented in the exercise, bringing to fore the question of inclusivity of ICANN methods. It was also noted, with concern, that for every 5 mailing list contributors, only 1 was a woman.
Rafik Damak, NCSG in ICANN, raised some of the challenges of the ICANN participation model: not everyone has access to the Internet for extended conference calls, the emails and documentation were massive, and time zone differences were a demerit to participants from other regions. He called upon ICANN to enhance its outreach programme.
Participants expressed concern that ICANN was systematically encouraging English as the language of operation. They recommended movement of ICANN from the Western models of operation to localisation of ICANN processes in various regions.
It was noted that ICANN regional offices were helpful in providing information to localities, and the case of the African CRISP representatives who worked with existing local organisations to create awareness on the IANA transition was lauded as a best practice.
In conclusion, Steve Crocker, ICANN Chair, affirmed his commitment to the bottom up approach and stated that once the ICANN Board received the proposal, they would not give comments that would be fundamentally different from it.
By Grace L.N. Mutung'u
Session Analytics
Session analytics on Digital Watch are produced from computational text-mining and statistical modeling of the IGF session raw transcripts.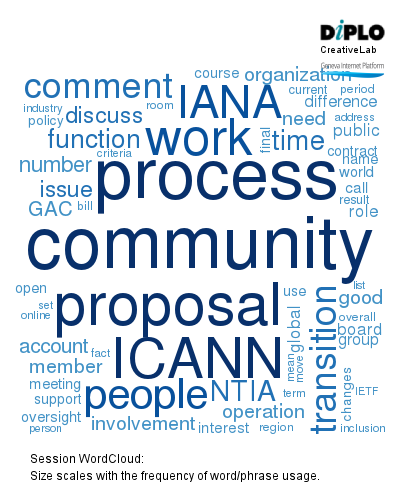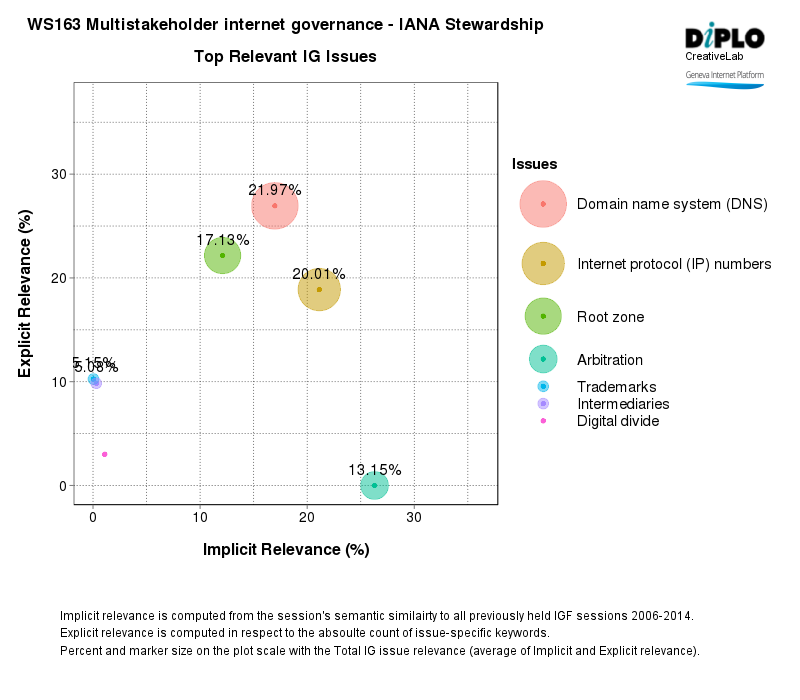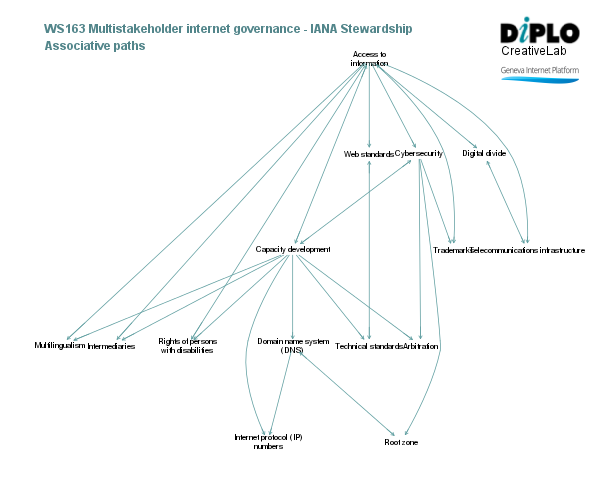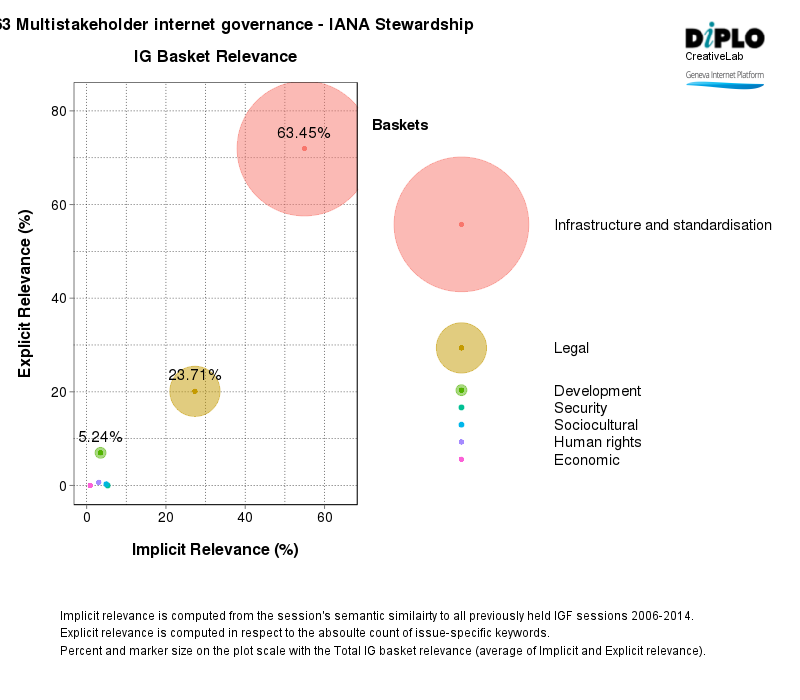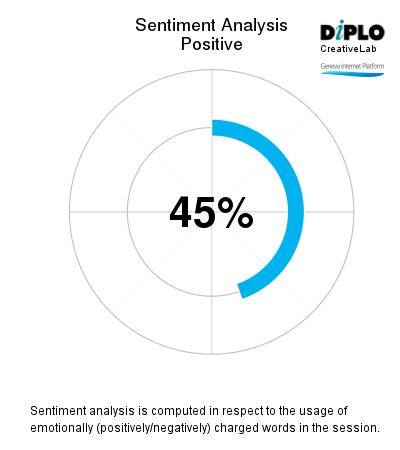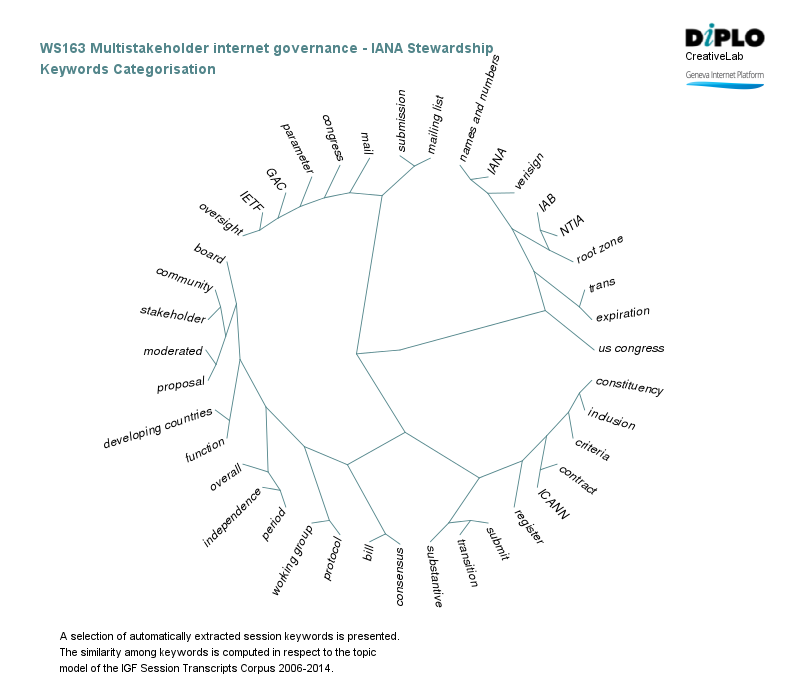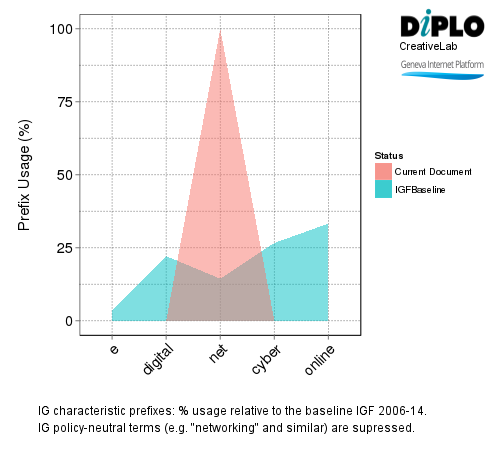 All analytics are produced from DiploFoundation's Text-Analytical Framework (DTAF).
Related topics
Related event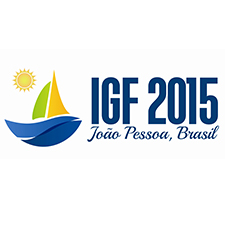 Related processes