A multistakeholder and human rights approach to cybersecurity
13 Nov 2015 11:00h - 12:30h
Event report
'We need an Internet that is open and secure' stated Matthew Shears, Center for Democracy & Technology and Moderator of the session. A breakout session was planned followed by a panel discussion involving members from the governments of Canada and the Netherlands, non-profit organisations, and Intel.
Misthi, from a nonprofit organisation based in India and the USA, emphasised the need for transparency in any cybersecurity responses that were taken, to ensure that the cyber incidents did not violate human rights practices. Concerns were raised about the transfer of human rights violation tools ‒ such as surveillance tools ‒ from the western world to developing economies.
Eileen Donahoe from the Human Rights Watch and a member of the Freedom Online Coalition Working Group on Freedom & Security, presented the 13 recommendations for human-rights-based approaches to cybersecurity that the Working Group has drafted for policymakers and other stakeholders to consider while coming up with the relevant policies and implementation plan. The breakout session involved the audiences from the session who gave feedback and commented on the following questions:
How do we put these recommendations into practice?
How are these recommendations useful to audiences at work? Are the recommendations a useful addition to the debate on the need for cybersecurity policies?
How could the recommendations be widely shared, adopted by stakeholders, integrated into existing and future policy processes?
How can we promote universal adoption of these recommendations?
Could you point us to existing best practices or policies (that include a human-rights-based approach to cybersecurity) that the Working Group should look at?
The breakout session involved the audience and came up with recommendations/comments to address the questions raised. There was increased agreement that the recommendations should be detailed enough to avoid ambiguity due to different interpretations by various stakeholders (including but not limited to regulators, the technical community for implementation, and civil society).
By Mohit Saraswat
Related topics
Related event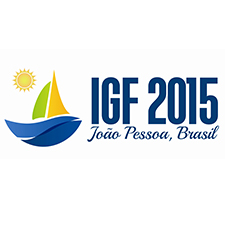 Related processes