Mentor youth meetup
10 Nov 2015 12:30h - 14:00h
Event report
DiploFoundation Colleague Ginger Paque attended this session with the thought of mentoring youth and sharing her experience of entering Internet Governance (IG). She left with a new vision of the value of the Youth IGF movement and energy to revitalise new ideas.
In her introduction, Ginger emphasised that IG policy shaping and the Internet Governance Forum (IGF) are not events that take place for a few days or weeks each year, but are processes that take place on and offline 365 days a year. The IGF 2015 is going on now, but the IGF 2016 starts this Friday. As a long-time proponent of e-participation, she encouraged the youth to submit their contributions early in the year to see their tangible input in the Chair's summary for consideration at open consultation. Other IG mentors shared their experiences.
In the breakout groups involving Latin American Youth members, multilingual discussions, at times going on in English, Spanish and Portuguese all at once, displayed the concerns and challenges the youth felt should be addressed. One important question they felt should be addressed at a future webinar was how technology and sociocultural policy can build bridges to solve practical problems. Can this bridge be built from one silo to another? Can the theory be put into practice? How?
Another participant challenged the group by posing a question: Is the youth perspective really different from the mainstream perspective? Is it a valid separate stakeholder group? What substantial differences exist in the youth perspective and the mainstream IGF perspective? Does youth offer a new position that the current IG policy process must recognise to make further progress? This was a very dynamic discussion and would benefit from being continued. It was suggested that it be submitted to the next IGF call for contributions, and that active work be undertaken on mailing lists like the Internet Governance Caucus list.
The group has started working on a Youth observatory which might offer an incubator for new approaches to IG related topics. Possibilities to bring this to fruition were encouraged, and the possiblity of working with the GIPlatform Digital Watch was raised, as was the suggestion to open working groups for the LAC Youth and the Youth observatory on the www.diplointernetgovernance.org community site to foster positive steps forward.
Related topics
Related event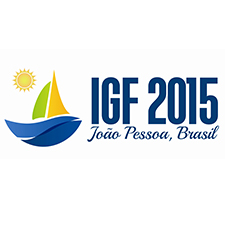 Related processes