Human rights, access and internet governance oundtable
13 Nov 2015 11:00h - 13:00h
Event report
Freedom of expression, privacy, and all related issues were the main themes of this round-table session.
The Internet has been expanding and growing worldwide becoming ever more part of our daily lives. It is necessary then, that human rights are respected (including the right to be connected).
We have problems when it comes to freedom of expression as noted by Frank La Rue, former Special Rapporteur for freedom of expression. We also have problems with gender harassment, hate speech (which in most cases is also incitement to hatred), bullying (such as abuse of women journalists), distortion of democratic processes, speeches against LGBT groups, and online safety.
For Special Rapporteur to privacy Joe Cannataci, there are challenges related to the privacy of Internet use and human rights. He noted that 'There is life beyond privacy; the right to personality is essential. Including the right to protect the reputation.'
Human rights on the Internet are interrelated, and are proclaimed in various instruments. Yet, as Niels Ten Oever said, technology allows censorship internationalisation and accessibility. So it is time to move from policy to practice.
On the other hand in America, Mexico is the main buyer of hacking equipment and malware which can be used against defenders of human rights. Therefore, the participation of government representatives is required to discuss these issues. As for Europe, 47 countries met at the Council of Europe and committed to protecting citizens offline and online, because we are increasingly interconnected.
Countries must meet commitments to freedom of expression regardless of their legislation. We cannot put aside freedom of expression when it comes to with the privacy in infants. It is expected, that in the future one in three Internet users will be kids (one in two infants in developed countries). They should enjoy the same rights, just as we must work so that those people with disabilities do not suffer discrimination and can enjoy their human rights.
Kathy Brown from the Internet Society announced that we need to be clear that infrastructure (access in the spectrum of human rights) is required: half the people have access to the Internet and half do not).
Finally, the issue of dynamic coalition has to defend the net neutrality. Internet traffic should be treated equally without discrimination, restriction, or interference, regardless of the sender, the recipient, or the content.
By Paola Perez
Session Analytics
Session analytics on Digital Watch are produced from computational text-mining and statistical modeling of the IGF session raw transcripts.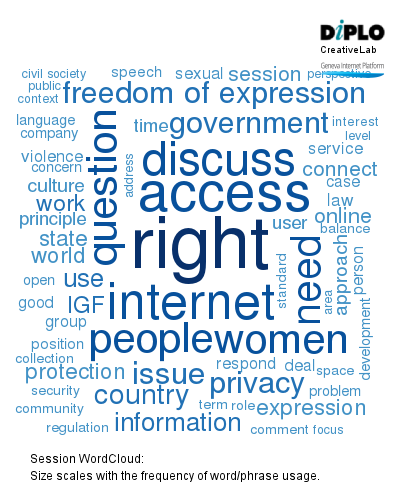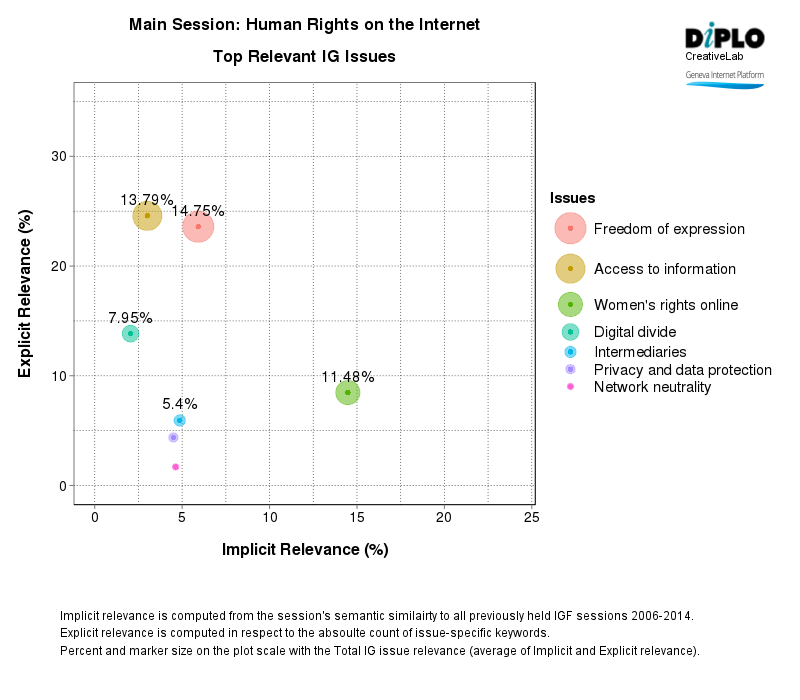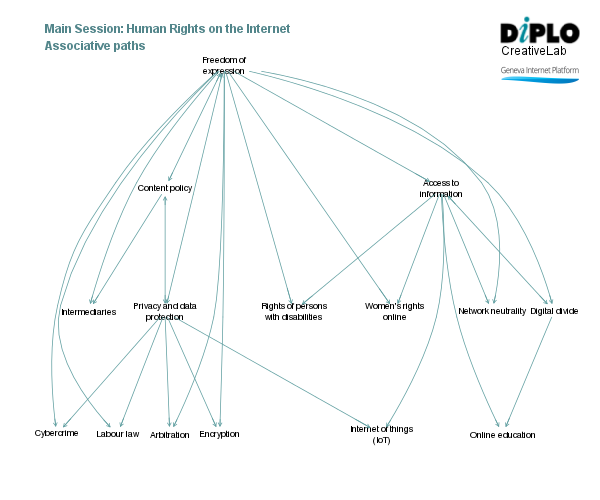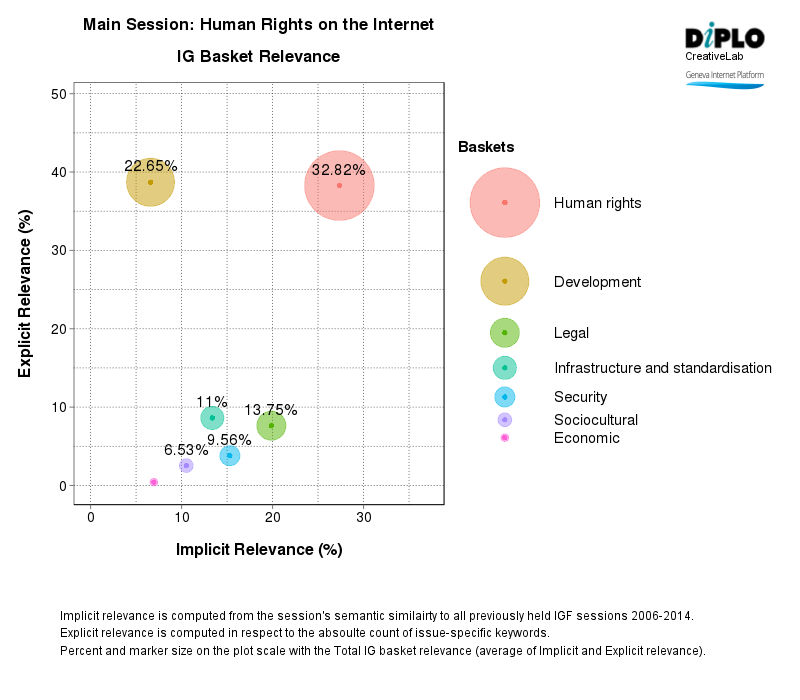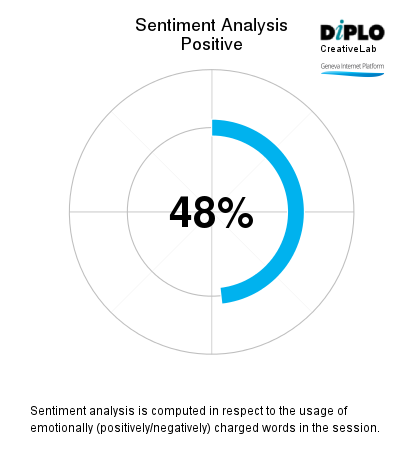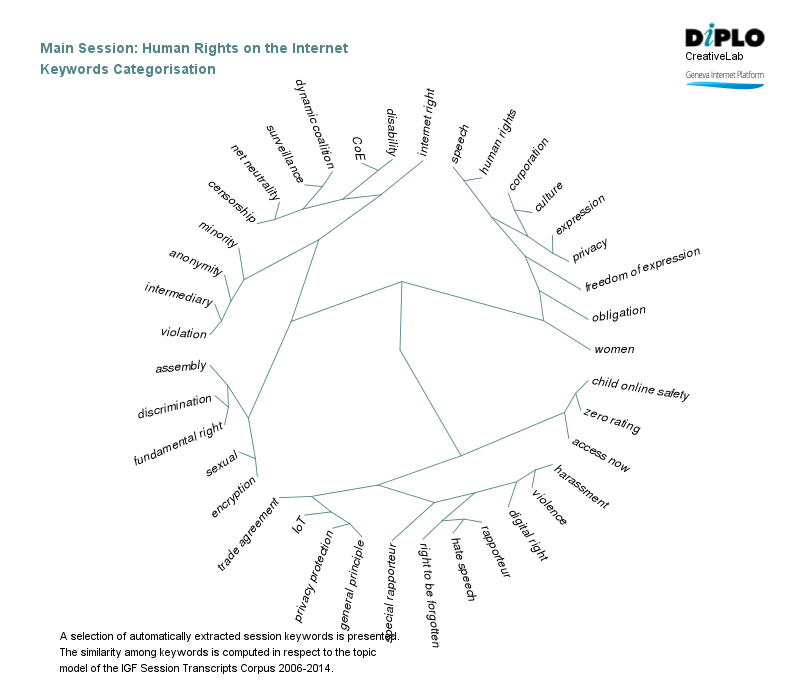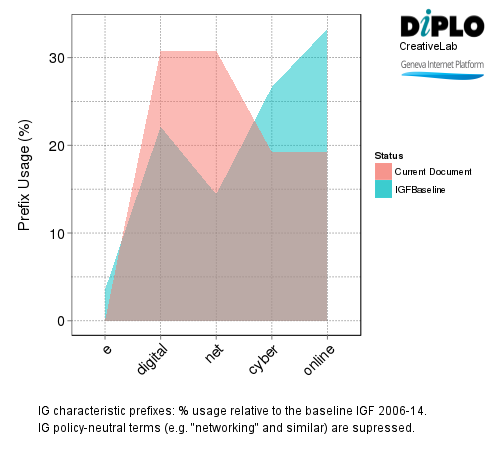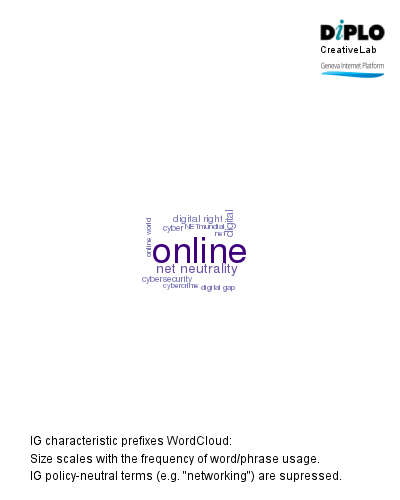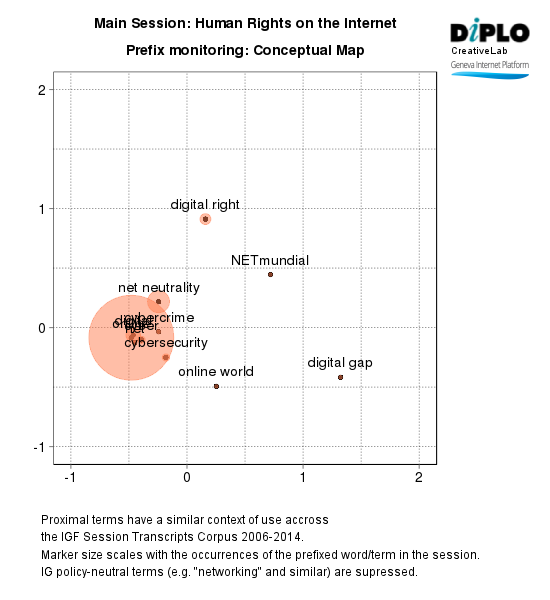 All analytics are produced from DiploFoundation's Text-Analytical Framework (DTAF).
Related topics
Related event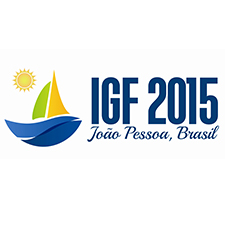 Related processes