Enhancing cybersecurity and building digital trust
12 Nov 2015 09:00h - 12:30h
Event report
'As cyber space is expanding so is the risk exposure to the stakeholders associated with the space', Paulo Sergio, Chair of the Main Session on Enhancing Cybersecurity and Building Digital Trust, said during the session.
The objective of the session was to identify issues and challenges that are affecting the resiliency of the Internet and in turn adversely impacting trust in the global internet ecosystem. The panel was moderated by Wout de Natris, de Natris Consult, and Paul Blaker, Department of Culture, Media and Sport, UK Government.
The panel sought to answer a number of challenging questions:
What are the key issues and critical challenges that are affecting cybersecurity in the internet ecosystem?
What capacity building is needed to address these challenges?
Why is it, if at all, important to have a multistakeholder approach of resolving these challenges?
David van Duren, Global Forum on Cyber Expertise, highlighted the extent to which businesses are currently dependent on ICT to conduct their operations. Stating: 'National is international,' he emphasised how public private partnerships are critical in this space, and that such partnerships have to move to the next level to address today's challenges.
Bob Hinden, Chairman of the Internet Society Board of Trustees, mentioned that cybersecurity is an area that has lots of opinions but very few comprehensive solutions. He said that receiving an advertisement for a product not required in your email is annoying, but having a phishing email is more dangerous and needs to be addressed.
Chris Painter, Coordination and Ambassador for Cyber Issues at US Department of State, highlighted the issues raised for the next billion people who need to have trust in the Internet in order to want to connect to it.
Rahul Gosain, Government delegate from India, explained that 'if you are getting something for free, you are the product'. He highlighted the issue of excess data transfers between consumers and content providers.
Jeremy Malcolm, Senior Global Policy Analyst from Electronic Frontier Foundation, stated that: 'If you want total security, go to prison'. He emphasised that surveillance and censorship cannot be used under the justification of cybersecurity.
In the concluding remarks, the panel agreed that multistakeholder approaches, such as the one followed at the IGF, should be used to address the challenges raised by cybersecurity. Capacity building and outreach to the business community is important in order to develop diverse views and approaches to problem solving.
By Mohit Saraswat
Session Analytics
Session analytics on Digital Watch are produced from computational text-mining and statistical modeling of the IGF session raw transcripts.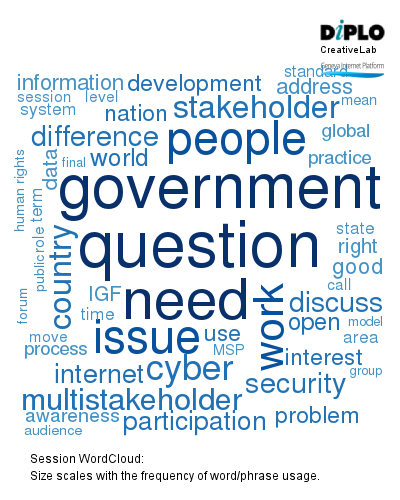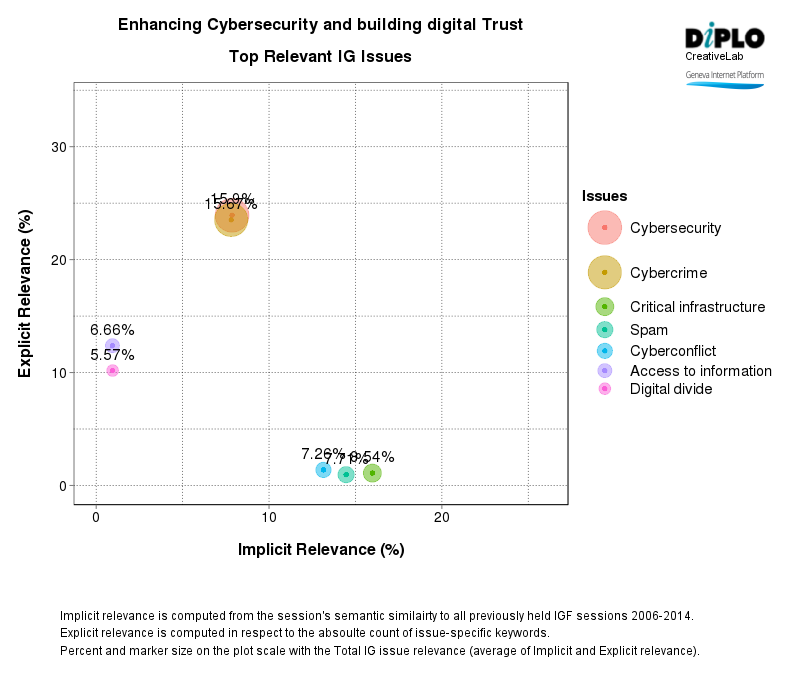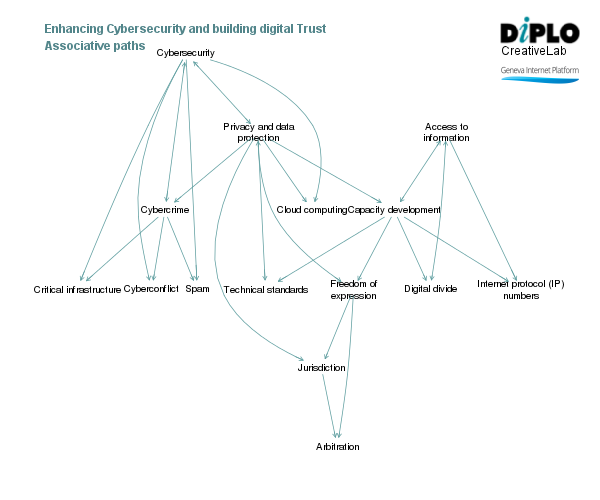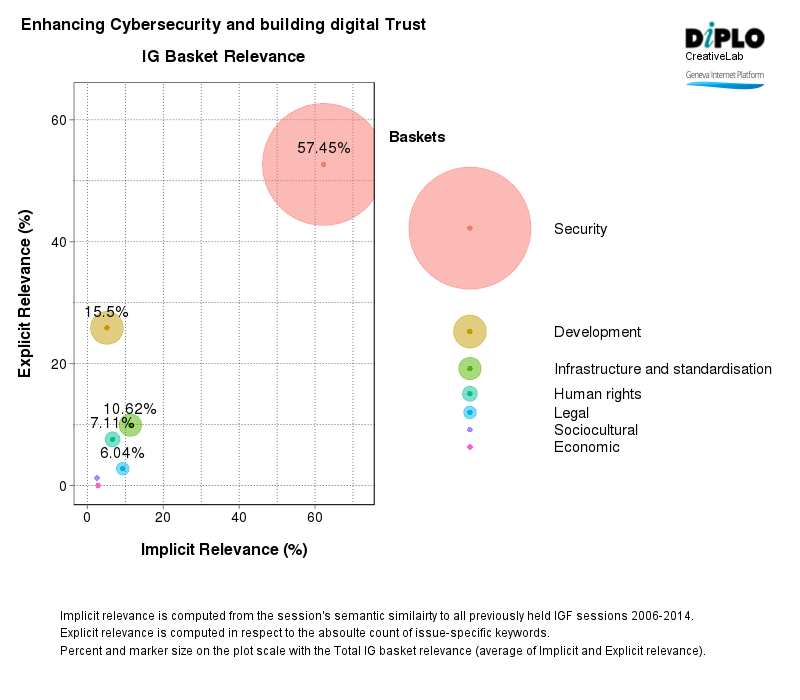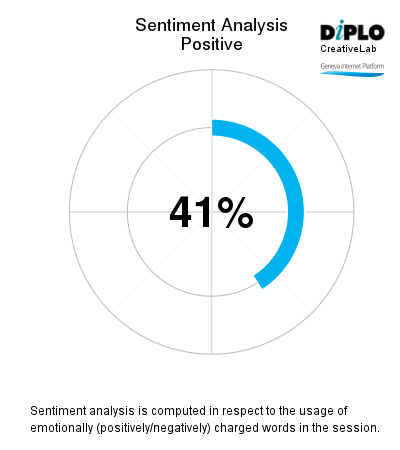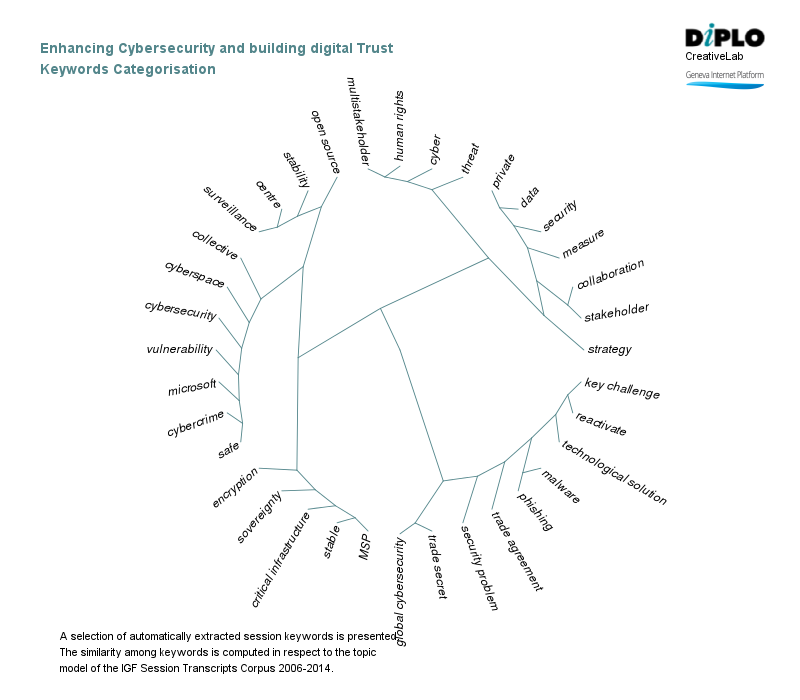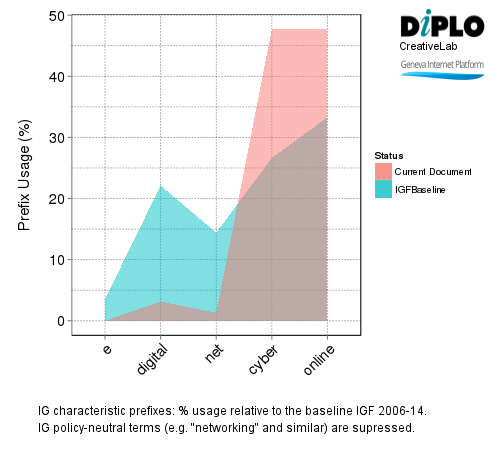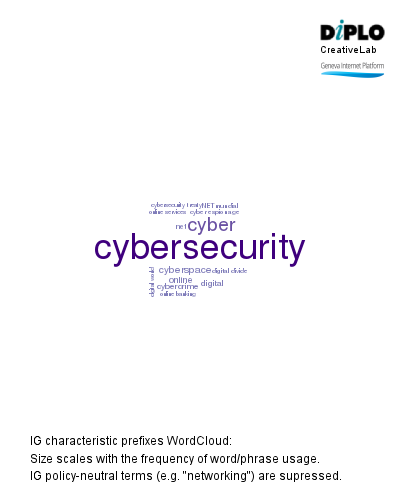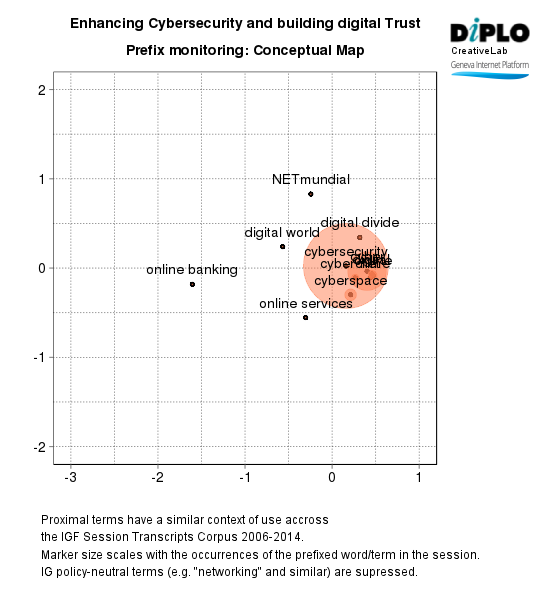 All analytics are produced from DiploFoundation's Text-Analytical Framework (DTAF).
Related topics
Related event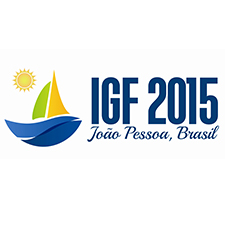 Related processes