"Internet plus" to fuel industry evolution
12 Nov 2015 09:00h - 10:30h
Event report
The concept and practice of Internet Plus has been very popular and well received in China over the past two years. In the annual government work report Li Keqiang, Premier of the State Council of the People's Republic of China, described 'Internet Plus' as seeking 'to tactically integrate mobile Internet, cloud computing, and the Internet of Things with modern manufacturing, to encourage the healthy development of e-commerce, industrial networks, and to help Internet companies increase their international presence".
This morning the panelist were challenged to address the problems around the topic and explain how the Chinese experience is developing.
At the outset of the session Dr Helen Liyun Han, Department of International Affairs of CNNI, stated that 'the Internet is a miraculous change inhibiting a revolutionary force', because it integrates various industries. The Internet Plus Action Plan aims to inspire enterprise innovations, and help the economy restructure and improve people's livelihoods.
The 'soul' of Internet Plus is a chemical formula allowing the Internet to scale for production. It does not mean merely improving technology, but also enhancing productivity and civilisation as a whole.
The same aspirations are seen in Germany and in the United States using similar structures.
The German model is based on domestic hi-tech resources which rely on networking, interlinking, and information sharing. This model is termed a "smart" factory, and applies technological expertise to traditional industries.
In the US the objective is to merge the power of intelligent devices, systems and automation emphasizing manufacturing and computing.
In China the bottom-up model focuses on the basic needs of humans due to the huge population, and aims to integrate economic knowledge into the many fields of industry.
There are a number of successful examples from China including Ali Babba, DD company and ForSteel.com. Dr. Ning Kong explained how Ali Babba business outcome.
Thanks to the presence of experts from US, Germany, Portugal and China the panel presented a rich discussion on the themes of enhancing cooperation, potential risks, bridging the digital divide and cybersecurity.
By Amanda Soares Kemmer
Related topics
Related event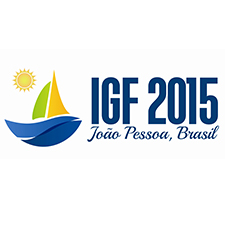 Related processes
Related technologies