Diplo-GIP DigitalWatch
10 Nov 2015 10:00h - 11:00h
Event report
The GIP and DiploFoundation session introduced GIP Digital Watch – the platform which you are probably using to view this session report at the moment. It answered questions raised about how and why this platform came into being, what it delivers, and how it will be develop in the future.
The session also set out the activities that GIP Digital Watch will be carrying out during the IGF: providing session transcripts, background information, and producing the IGF Daily – a newsletter that is published every morning during the IGF.
Dr Tereza Horejsova, Director of Project Development at DiploFoundation and Coordinator at the Geneva Internet Platform (GIP), opened the session by providing a tour of the platform's functions. She explained the importance of having such a platform in order to both answer diplomats' needs, and provide a one-stop shop for Internet governance issues. She explained that the the platform's materials are carefully selected, contextualized and updated by individuals with a deep knowledge of IG issues.
Finally, Dr Horejsova announced an upcoming feature of GIP Digital Watch: locally curated content produced by local curators. She stated that the GIP is calling for individuals to apply to become local curators. Anyone with an expertise in local IG issues can apply for the position through GIP Digital Watch website.
Ms. Constance Bommelaer, Senior Director of Global Internet Policy at ISOC, clarified ISOC's reasoning for entering into a partnership to create GIP Digital Watch, by reiterating the importance of providing a clear one stop shop for explanations of IG issues in the face of the overwhelming pace and complexity that IG discussions are currently occurring. She underlined the fact that the Digital Watch was established to enable all individuals to be able to effectively engage in IG discussions
Mr. Thomas Schneider, Deputy Head of International Affairs at the Swiss Federal Office of Communications, explained that since the outset of the Swiss government's initiation of the Geneva Internet Platform in 2012 it aimed to construct an online one-stop shop for IG issues and developments.
The Q&A that followed the panel discussion focused mainly on the relation of GIP Digital Watch with other similar initiatives. One audience member asked about the synergy between different observatories, and Dr Horejsova explained how the GIP works closely with similar initiatives to share knowledge on the effectiveness and interoperability of different platforms. She further emphasised the specific focus that each observatory has and encouraged the participants to join the session on building Internet observatories on Thursday. Furthermore, a request was made by the Global Cybersecurity Capacity Centre at the University of Oxford to start a dialogue on future cooperation.
By Barbara Rosen Jacobson
Session Analytics
Session analytics on Digital Watch are produced from computational text-mining and statistical modeling of the IGF session raw transcripts.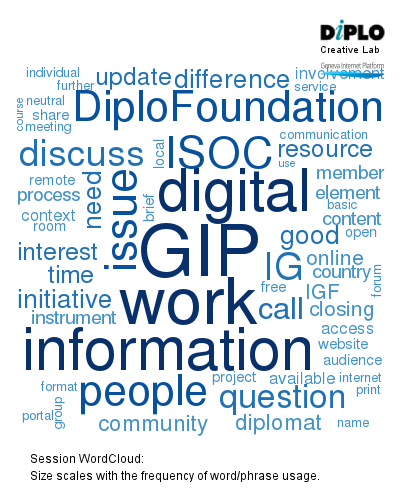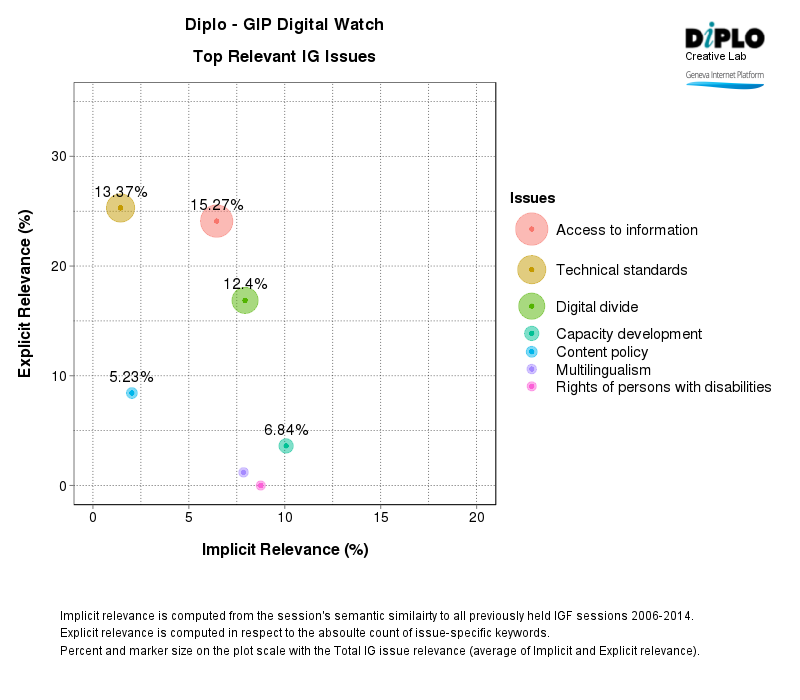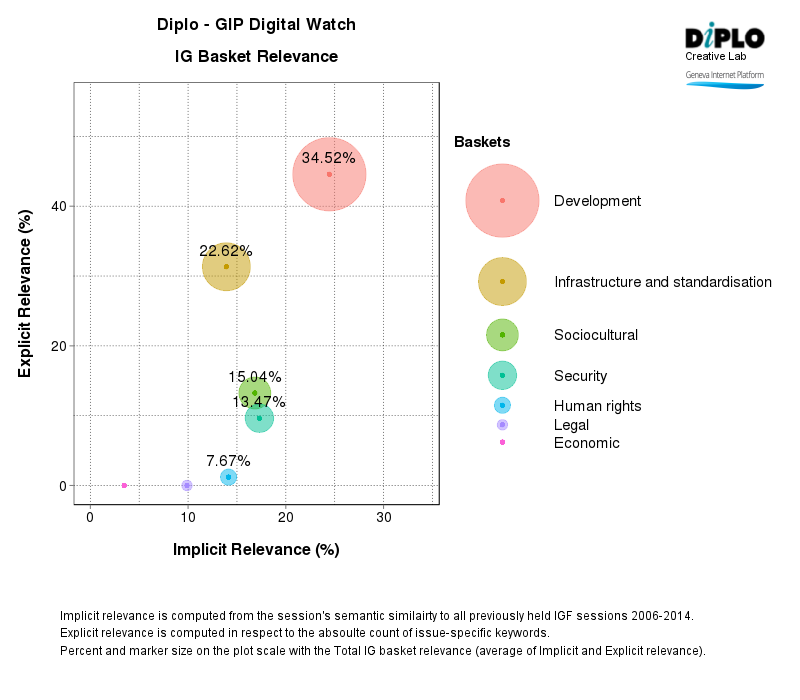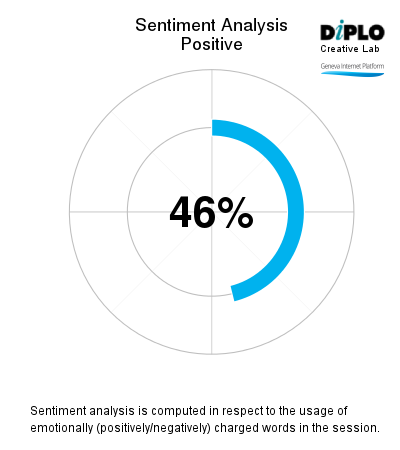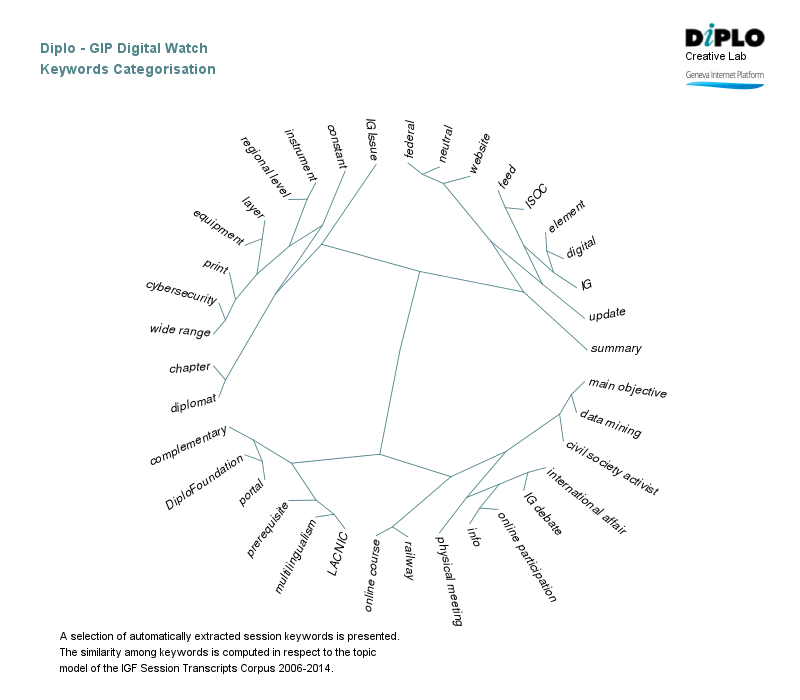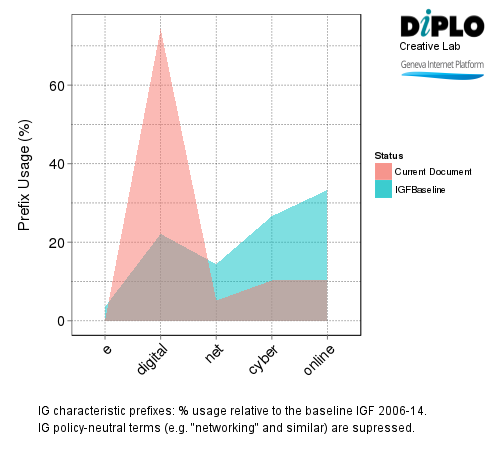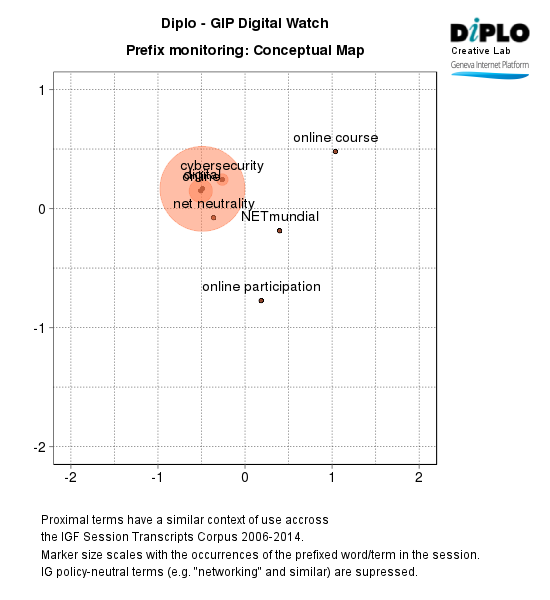 All analytics are produced from DiploFoundation's Text-Analytical Framework (DTAF).
Related topics
Related event