Death and the Internet: Managing digital legacies
12 Nov 2015 11:00h - 12:30h
Event report
This panel session was moderated by Narelle Clark, Deputy CEO of the Australian Communications Consumer Action Network (ACCAN) and Internet Society (ISOC) trustee. She emphasised the need to address the issues raised in the session with humor.
The session was structured around a hypothetical script using panelists as characters in scenarios that highlighted the importance of managing digital legacies – the portfolio of our online accounts and personal data – after we die.
Matthew Shears, U.S. Center for Democracy and Technology, allegedly had a terminal illness requiring the moderator to ask a legal expert, Edina Harbinja, University of Hertfordshire, about his will. As she was explaining the legality of online personal data, Ms Clark expanded the hypothetical and said that Mr Shears was then run over while in Brazil and is in hospital.
Steve Del Bianco, NetChoice, focused on discussing the policies of issues such as whether his family can access his digital medical records as well as his online data.
Narelle said Matthew is beyond help and life support is disconnected. There is no power of attorney mentioned in the will, so the panelists discussed the ensuing steps – one of which is that his family is suing for the right to access his data.
Another legal expert, Carlos Affonso Pereira de Souza, Institute for Technology and Society of Rio de Janeiro, explained how Brazilian legislation also applies to Mr Shears's online data. Mr Shears, 'calling from the dead', underscored how important he considers keeping his data private. Carlos discussed digital privacy in Brazil, but Steve stressed how U.S. federal is particularly relevant, as Mr Shears is a U.S. citizen, and U.S. technology companies such as Facebook and Google can release personal data.
Michael Arnold, University of Melbourne, entered the conversation by addressing Mr Shears's young relatives that were taking selfies at his funeral.
The panel continued with the hypothetical scenario, addressing many post-death, digital data concerns.
An overall theme of the session was the importance of leaving clear instructions for friends, families, and loved ones about what to do about data once we die. This includes specifying a particular person who is authorized to liaise with private companies about personal data.
Many of the panelists discussed the conflicting policies and regulations regarding which country has jurisdiction over data and private companies. Additionally, they discussed the role of governments in regulating and creating policies regarding digital legacies, and online personal data.
By Michael Oghia
Related topics
Related event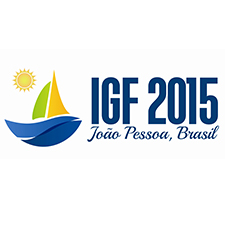 Related processes