Can civil society impact global internet governance?
11 Nov 2015 11:00h - 12:30h
Event report
The multistakeholder model has long faced questions over its effectiveness and limitations. The aim of this roundtable discussion was to consider best practices, successes and limitations.
Professor Meryem Marzouki, Sorbonne University Paris, opened the discussion by setting the scene and explaining the attitude of several intergovernmental organisations when working with civil society by highlighting that these organisations have been gradually opening up to various actors. Merzouki also acknowledged the importance of civil society by remarking that: 'civil society has established itself as a kind of new blood to rejuvenate sometimes old bodies.'
The introduction was followed by short inputs from panellists engaged in various levels of interaction with civil society – international, national and local. The speakers tried to answer some key questions, such as how civil society's participation can be enhanced and how intergovernmental organisations can become more responsive to civil society concerns.
Approaches of international organisations were presented respectively by representatives of United Nations Educational, Scientific and Cultural Organization (UNESCO), Organisation for Economic Co-operation and Development (OECD), and Internet Corporation for Assigned Names and Numbers (ICANN).
Deborah Brown, APC, stressed the fact that there was no single multistakeholderism model, and that strategies seeking to engage civil society should differ depending on which stakeholder is acting. She highlighted that it is always important for civil society to be a part of the discussion, to endure the process and eventually to gain respect and acknowledgement.
Baher Esmat, ICANN, reminded the audience that the process of including civil society in Internet Governance is not only about involving more partners, but also about making the process more effective.
Matthew Shears, Center for Democracy & Technology, summed up his recommendations as follows: civil society must put forward coherent, constructive, and consistent views to remain valuable contributors in the IG debate.
The national level experiences were represented by Juuso Moisander, Finnish Ministry of Foreign Affairs who explained that the Finish government supports multistakeholderism by facilitating open debates on a national level. However, contributions from Middle East countries demonstated that the government's approach in their region is contradictory. According to Hanene Boujemi, Hivos, the Middle East region faces several obstacles to a succeful multistakeholder model, such as knowledge gaps, low interest in Internet Governance, government approaches that render it difficult to conduct open debates.
The question which served as the title of the workshop was answered unanimously by all participants: civil society can impact and is already is influencing global Internet Governance.
By Radek Bejdak
Session Analytics
Session analytics on Digital Watch are produced from computational text-mining and statistical modeling of the IGF session raw transcripts.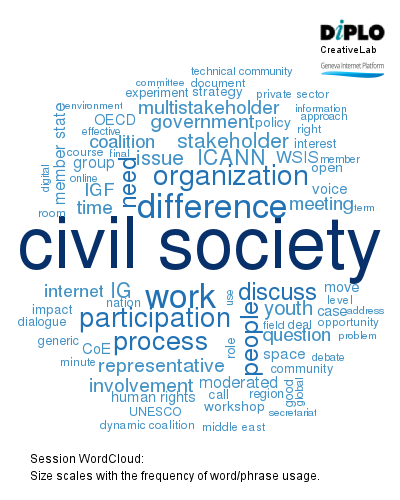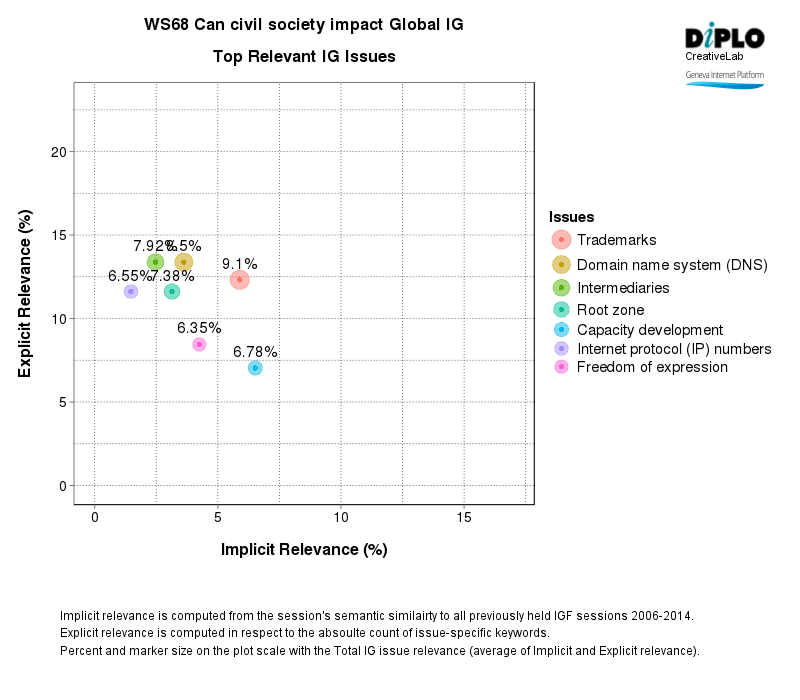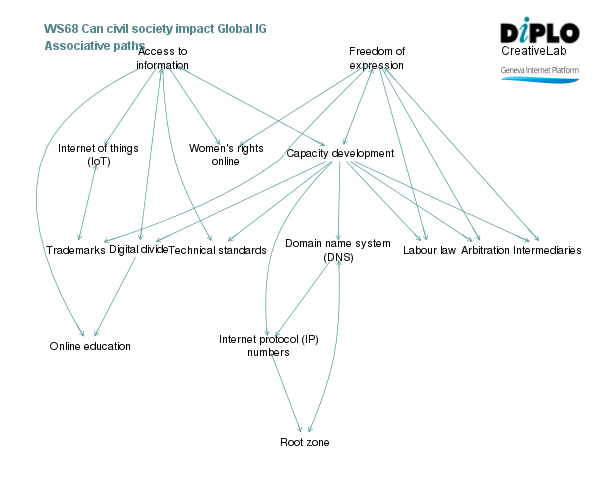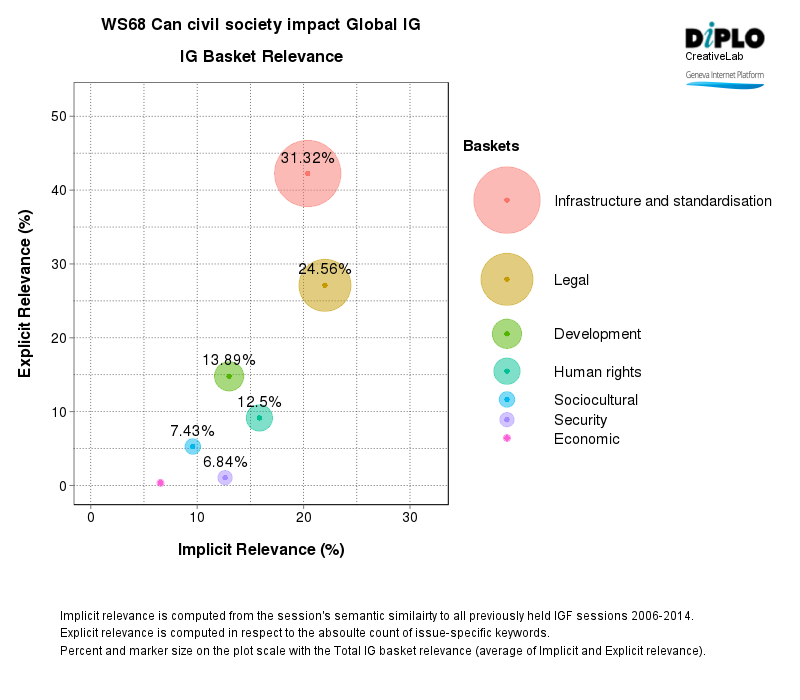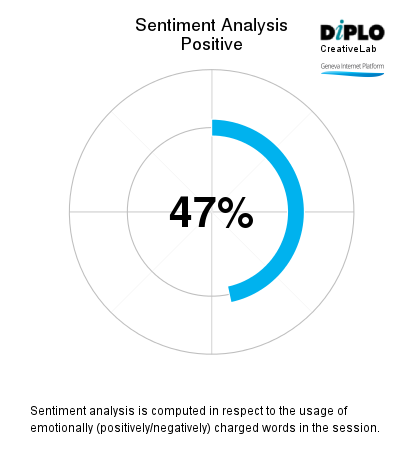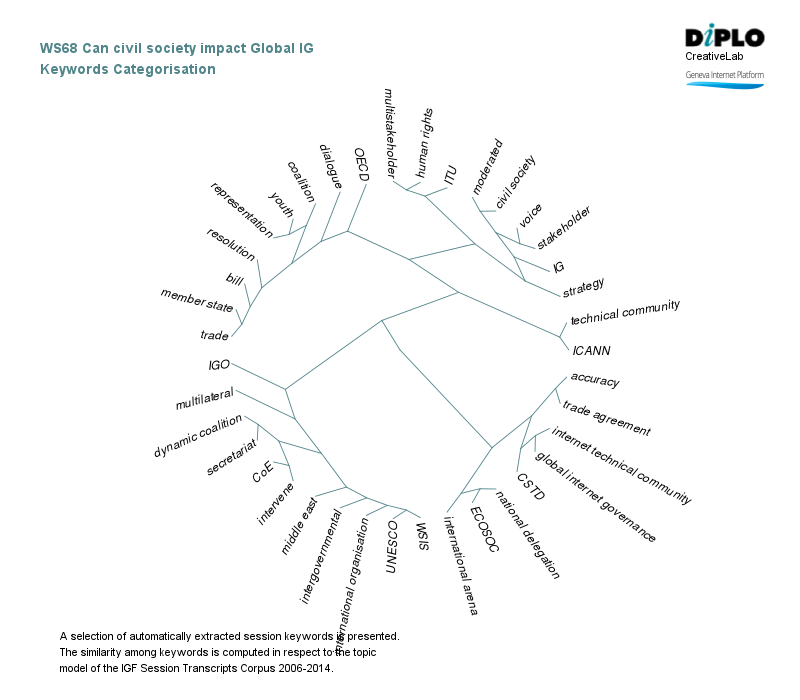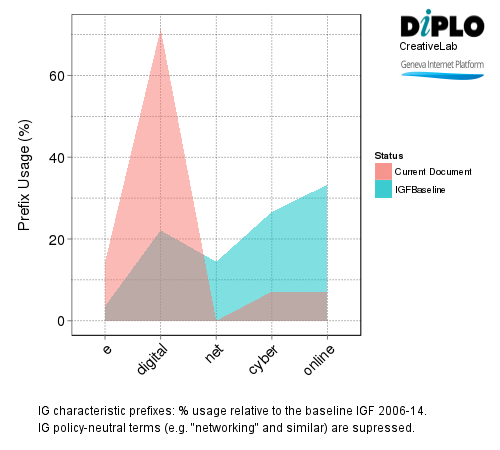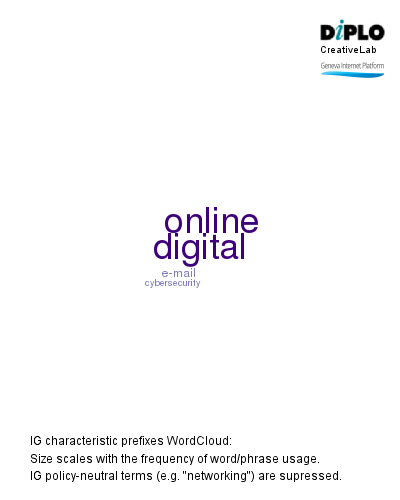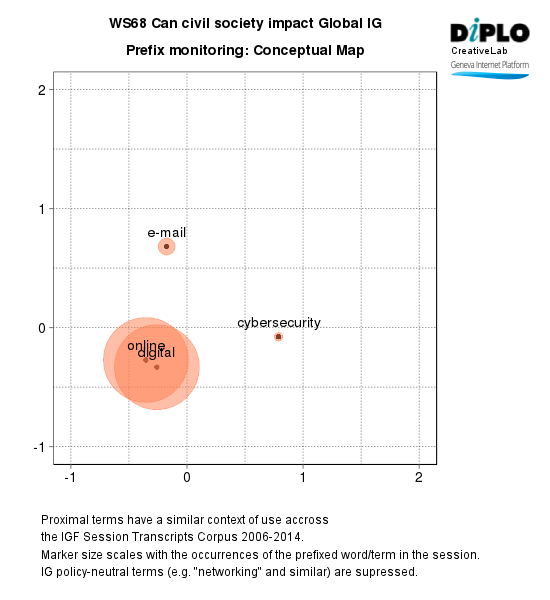 All analytics are produced from DiploFoundation's Text-Analytical Framework (DTAF).
Related topics
Related event