BPF – practices to countering abuse against women online
11 Nov 2015 09:00h - 10:30h
Event report
Main outcomes:
– There is a need for more research and more data on violence against women online
– The debate is still controversial and the underlying causes are hard to address without social change
– An existing legal framework is often available, but effective law enforcement mechanisms are lacking
– Social context and intersectionality need to be considered when trying to find solutions
Read more: Women's rights online
This Best Practice Forum focused on IGF's report on Online Abuse and Gender-Based Violence Against Women (full version/summary). Jac Kee from the Association for Progressive Communications (APC) moderated a full table of 11 panelists while moving though the different themes of the report.
The first to speak was Anri van der Spuy of the IGF, who explained the report's methodology, which mainly consists of surveys, case studies, and social media analysis. She furthermore emphasised the diversity of stakeholders that were reached out to. Jac Kee then gave an overview of some of the report's highlights and recommendations:
We need a comprehensive yet flexible definition of violence against women (VAW) online, with global recognition.
We need to start with human rights, as VAW essentially concerns human rights violations
We need to address the underlying causes of VAW online.
Further introducing the topic, Agustina Callegari from the Ombudsman's Office of Buenos Aires highlighted the different dimensions of VAW.
Mariana Valente, Director of InternetLab, and Nighat Dad of the Digital Rights Foundation shared two case-studies of VAW online. Ms Valente spoke about revenge porn in Brazil, caused by the intersections of gender, age, class and religion. Ms Dad spoke about the threats that Pakistani women from conservative parts of the country receive when they have an online presence. Both women emphasised the importance of the local social context to understand the causes of, and solutions to, VAW. Furthermore, Frane Maroevic, representative of the Freedom of Online Media unit at the OSCE spoke about the safety of female journalists.
After these case studies, Jac Kee moved the debate towards balancing rights, such as the apparent tension between freedom of expression and VAW. Rebecca McKinnon from Global Voices Online spoke about this tension and the difficulty of putting in place strong legal mechanisms that do not cause over-censorship. In her view, increased transparency is more effective in countering VAW then strong legal responsibilities. David Kaye, the UN Special Rapporteur on Freedom of Expression agreed that definitions should not over-regulate and further emphasised the need to safeguard women's anonymity online.
The final conversation concerned the roles and responsibilities of the different actors involved, including the public and private sector, as well as civil society and the technical community. Hibah Hussein, Public Policy Analyst at Google, explained how Google attempt to limit VAW, for example by making reporting tools as intuitive as possible. Gary Fowlie, Head of the ITU Liaison Office in New York presented the results of the ITU's Working Group on Broadband and Gender, and Patrick Penninckx, Head of the Information Society Department of the Council of Europe, underlined the importance of answering the questions: what can we do and who can do what?
Finally, Narelle Clark, former ISOC Australia president and currently involved in the Australian Communications Consumer Action Network, explained that existing law is already covering many issues on VAW, but that law enforcement agencies are not sufficiently responding to VAW-cases. She also commented on the role of the technical community, which has started to adopt standards related to online behaviour.
The subsequent Q&A mainly focused on the need to build bridges between different communities. For example, solutions might be similar to those found in countering online hate speech or violent extremism. The participants and panelists furthermore highlighted the importance to conduct more research and gather more data.
By Barbara Rosen Jacobson
Session Analytics
Session analytics on Digital Watch are produced from computational text-mining and statistical modeling of the IGF session raw transcripts.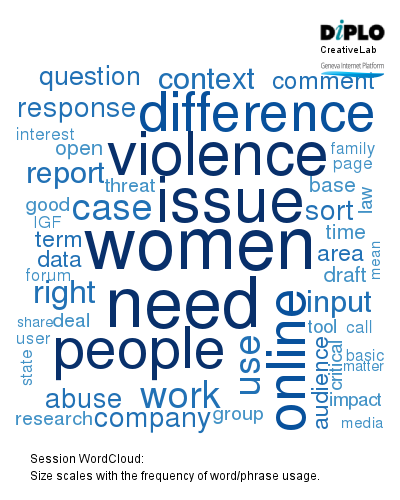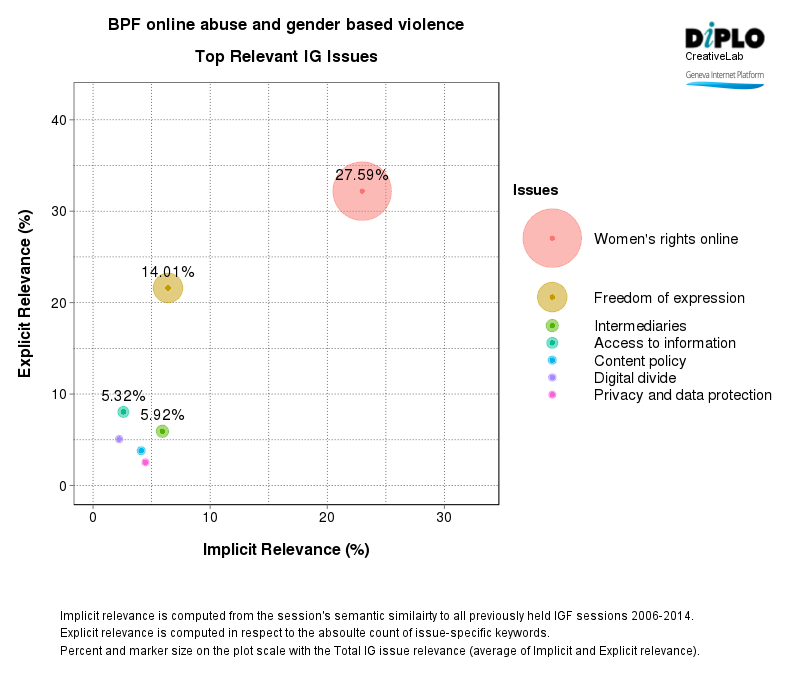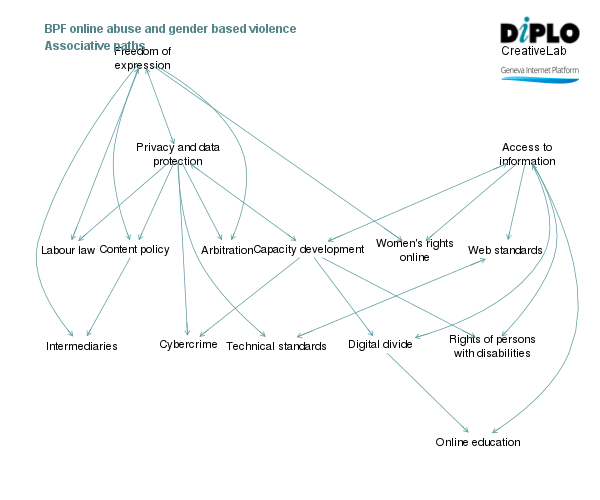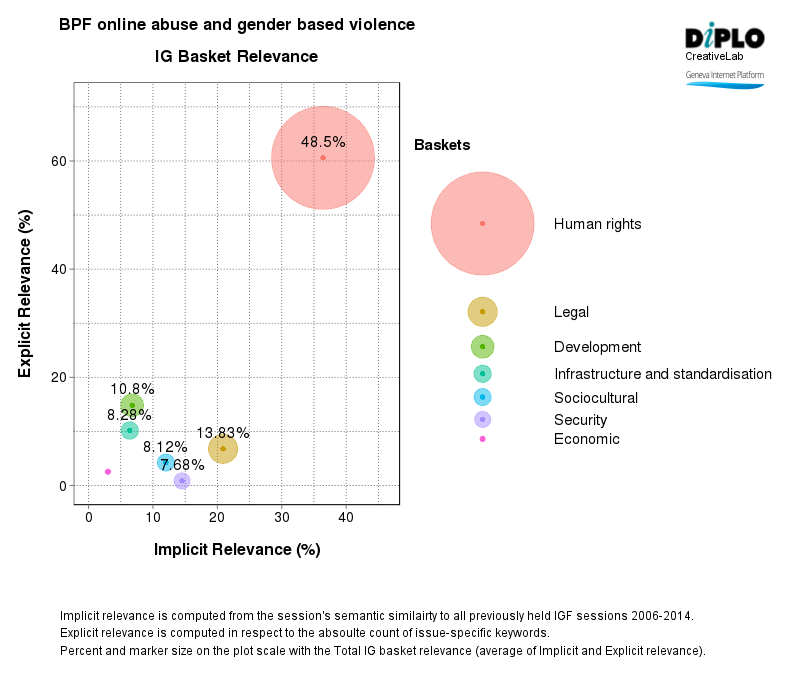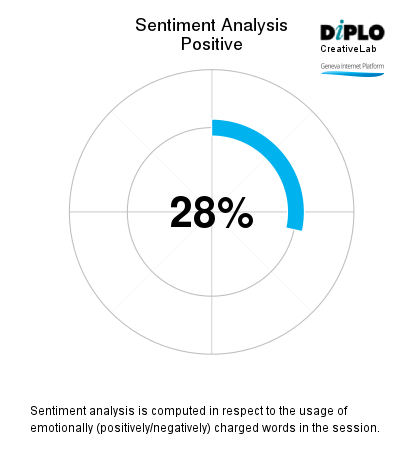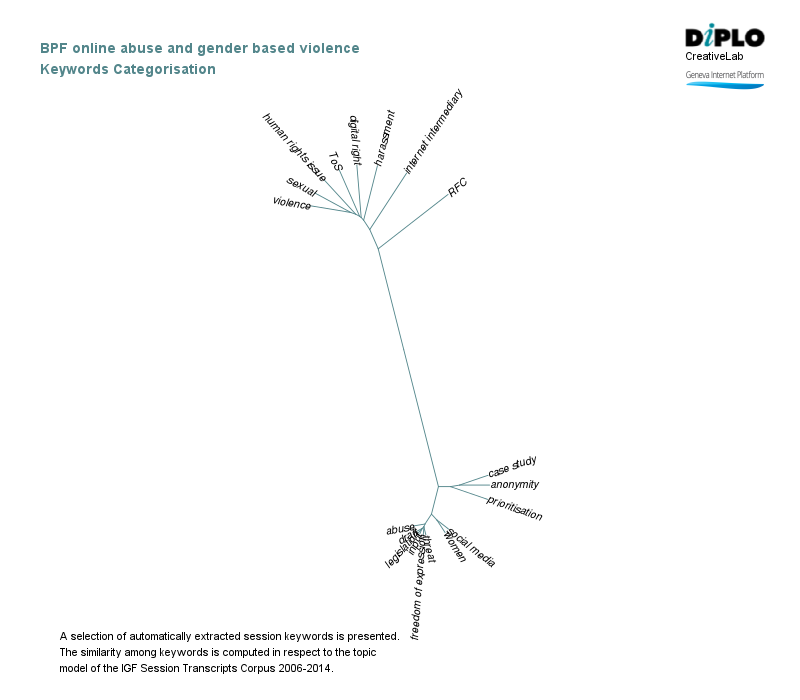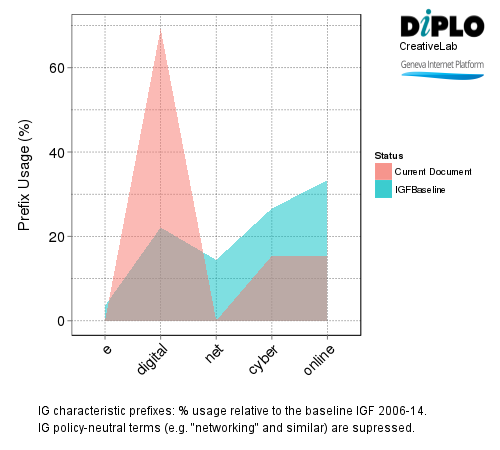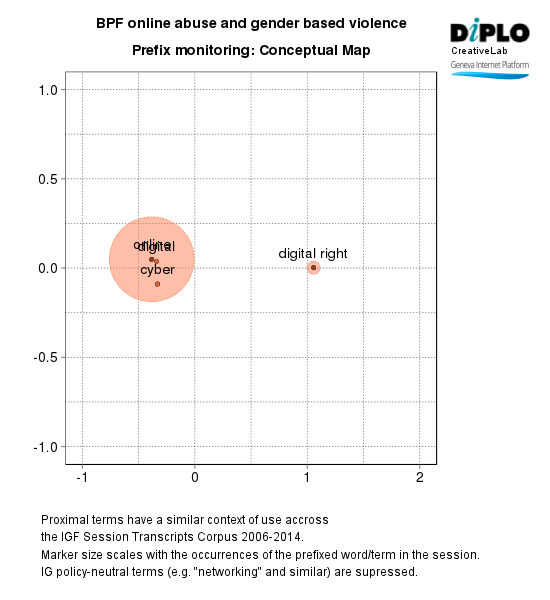 All analytics are produced from DiploFoundation's Text-Analytical Framework (DTAF).
Related topics
Related event