BPF – creating an enabling environment for IPv6 adoption
11 Nov 2015 09:00h - 09:45h
Event report
Case studies of successful IPv6 deployment in Germany and Venezuela were shared during a highly interactive Best Practice Forum on Creating an Enabling Environment for IPv6. A discussion draft, which is open for review and feedback until Friday 13th November, also included case studies and deployment experiences from around the globe.
The forum – which attracted multiple questions and comments from in situ participants and remote participants based in Japan, India, Ethiopia, Nairobi and more – explored the benefits of IPv6. In particular, IPv6 made sure that there would be sufficient addresses for everyone and for every device that users owned.
Bob Hinden from the Internet Engineering Task Force (IETF) stressed that the IPv4 pool was running out. Mobile Operators are already deploying IPv6, since it is very difficult to serve a large population with IPv4, especially in developing countries. He also noted with satisfaction that Internet connectivity at the 10th IGF meeting was also running on IPv6.
Although the pool is running out at an alarming rate, deploying of IPv6 was happening. Deployment is taking its own pace and is based on awareness. Routers from almost every vendor now supports IPv6. Tech giants such as Facebook and Google offer native IPv6 services. There are real live IPv6-only networks running in production and people are running their businesses on it.
Concluding the session, Susan Chalmers from Chalmers and Associates predicted that the topic for next year's session would most likely focus on the economic aspects of IPv6 deployment.
By Suprita Sah
Session Analytics
Session analytics on Digital Watch are produced from computational text-mining and statistical modeling of the IGF session raw transcripts.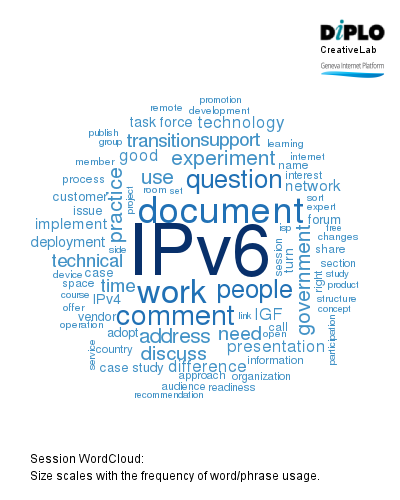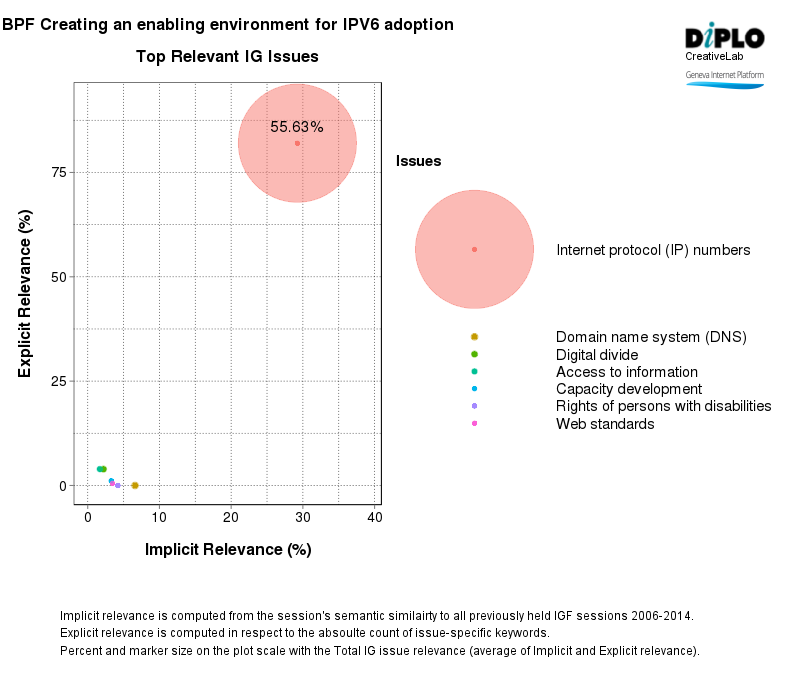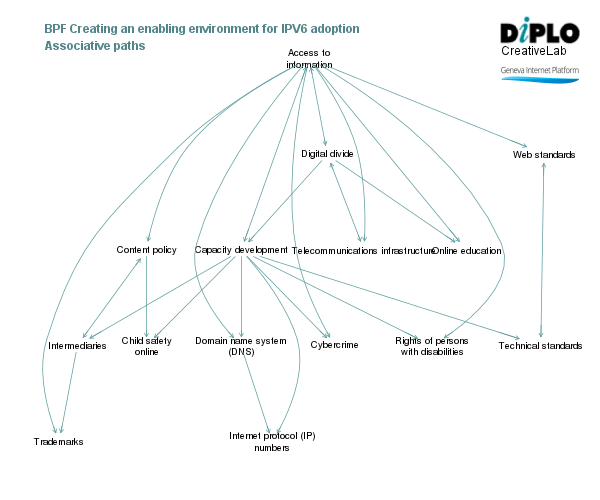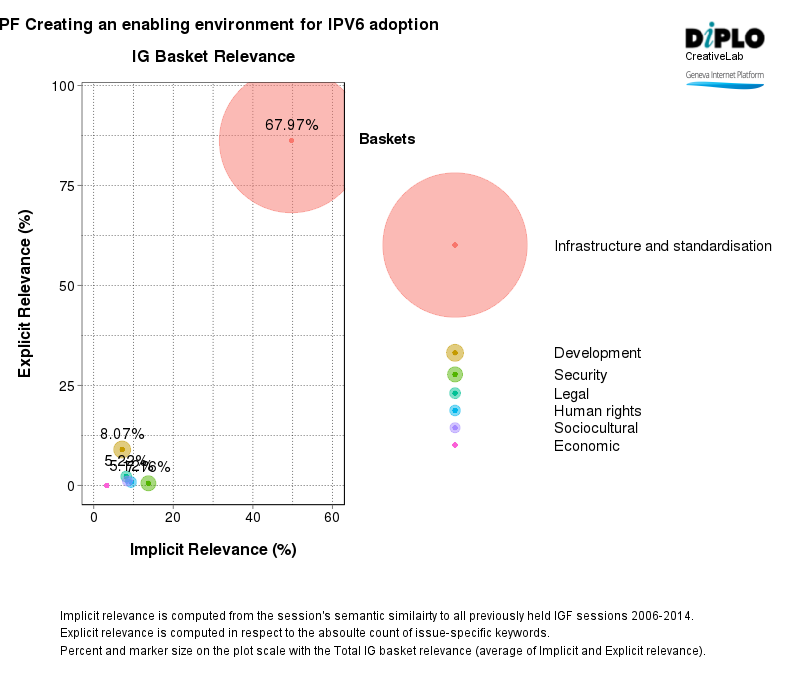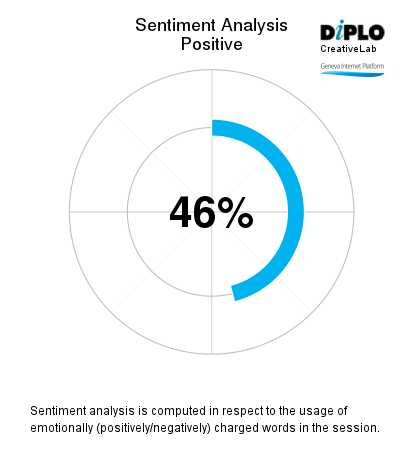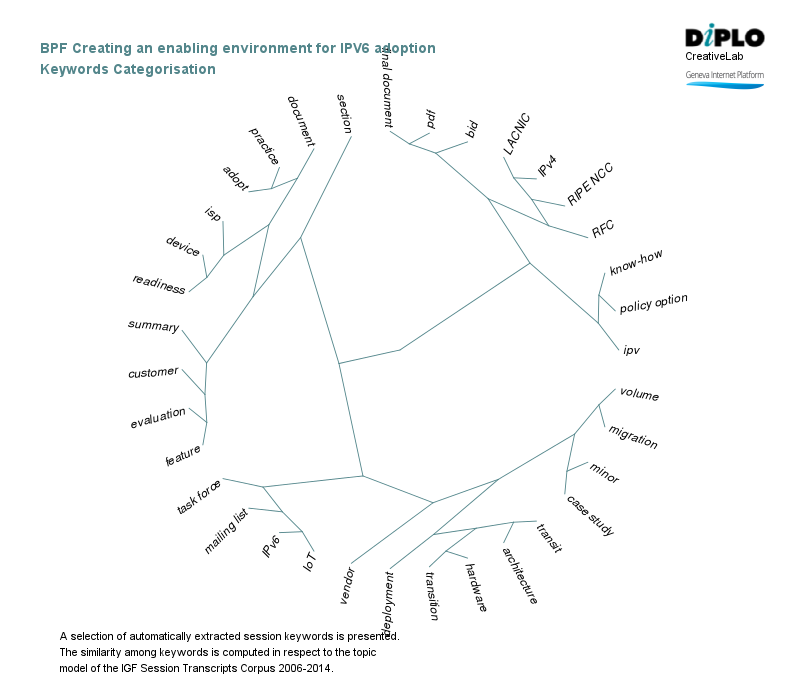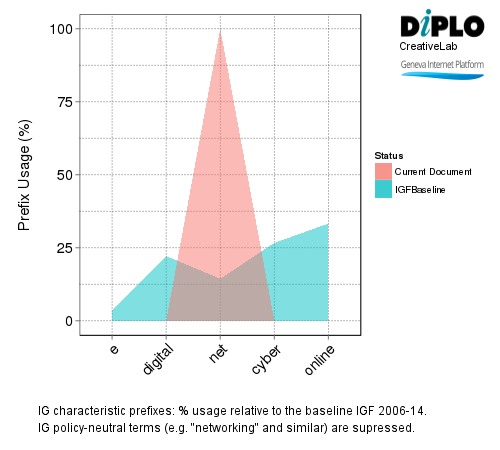 All analytics are produced from DiploFoundation's Text-Analytical Framework (DTAF).
Related topics
Related event