Beyond the tipping point: SID in the global south
13 Nov 2015 11:00h - 12:30h
Event report
Safer Internet Day (SID) has been successful in its campaign to promote safety and child protection around the world. In Europe, the initiative took place first around 12 years ago, and today the European Committee is very involved in safety issues and in seeking solutions. In the USA, according to the remote panellist Larry Magid (Connectsafely.org ), the first SID was held on 10 February 2014 in Washington, DC. The campaign brought more than 200 young people from schools 80 miles away and had a very positive outcome. SID 2016 will be run in Los Angeles in partnership with Universal Studios. It has as a strategic aim to promote more creative/entrepreneurial themes to make a broader impact. Further details were not revealed to the panel, but the novelty is to explore the creative theme to catch the attention of the younger generation. It is assumed that the involvement of youth is crucial to promoting the ideas and Internet safety.
The Brazilian experience was shared by Rodrigo Nejm (SaferNet Brazil) who recalled that activities to target online safety issues in the country started about 10 years ago. Today the Brazilian campaign follows the multistakeholder model to promote child online protection, including support from the Federal Prosecutor, UNICEF, the Ministry of Human Rights, SaferNet, Google, CGI, and local telecommunications companies. The SID launch in Brazil faced several challenges. However, as Rodrigo stated, 'the core issue is not to protect children from strangers, but [to teach them] how to talk with strangers' in the digital environment.
The Internet Society, represented by Raquel Gatto, considered that the technical perspective of child safety is focused on technical filtering; however it is important to bear in mind that protection should also move forward to empower and explore the full potential of the Internet, the Internet of opportunities.
By Amanda Kemmer
Related topics
Related event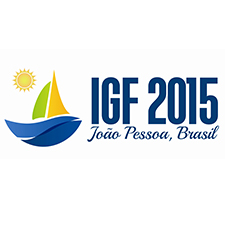 Related processes