European Organization for Nuclear Research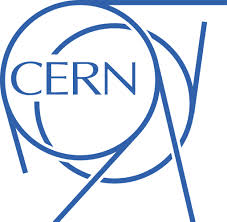 CERN is widely recognised as one of the world's leading laboratories for particle physics. At CERN, physicists and engineers probe the fundamental structure of the universe. To do this, they use the world's largest and most complex scientific instruments – particle accelerators and detectors – to study the basic constituents of matter and the forces that shape the universe. Technologies developed at CERN go on to have a significant impact through their applications in wider society.
Digital activities
CERN has had an important role in the history of computing and networks. The World Wide Web (WWW) was invented at CERN by Sir Tim Berners-Lee. The web was originally conceived and developed to meet the demand for automated information-sharing between scientists at universities and institutes around the world. Grid computing was also developed at CERN with partners and thanks to funding from the European Commission. The organisation also carries out activities in the areas of cybersecurity, big data, machine learning, artificial intelligence (AI), data preservation, and quantum technology.
Digital policy issues
Cloud computing

Telecommunications infrastructure

Digital standards

Data governance

Artificial intelligence