UNICODE Consortium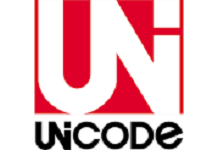 Acronym: UNICODE
Established: 1991
Address: Attn. Ellen Mastros 1065 La Avenida Street SVC-4/1706 Mountain View, CA 94043 U.S.A.
The Unicode Consortium is a non-profit corporation devoted to developing, maintaining, and promoting software internationalisation standards and data. The work of the Consortium is particularly focused on the Unicode Standard, which specifies the representation of text in all modern software products and standards. The ongoing activities of the Consortium are also aimed at adapting the Unicode Standard to a widening variety of applications and new technologies such as web services.
Members of the Consortium include major computer corporations, software producers, database vendors, governmental entities, research institutions, international agencies, various user groups, and interested individuals. It works closely with other standardisation bodies, such as the World Wide Web Consortium (W3C), the International Organization for Standardization (ISO), and the Internet Engineering Task Force (IETF).
The publications of the Unicode Consortium include: The Unicode Standard, with its Annexes and Character Database, Unicode Technical Standards and Reports, Unicode Technical Notes and the Unicode Locales project, the Common Locale Data Repository.