Latin American and Caribbean ccTLDs Organization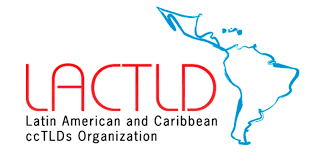 Acronym: LACTLD
Established: 1998
Address: Rbla Rep. de México 6125, CP 11400, Montevideo, Uruguay
Website: https://www.lactld.org
The Latin American and Caribbean ccTLDs Organization (LACTLD) is a not-for-profit association which brings together registries of country code top level domains (ccTLDs) in Latin America and the Caribbean.
The organisation's main goal is to coordinate policies and promote strategies for the development of domain names in the region. It also aims to foster cooperation, information exchanges and the adoption of best practices among its members, in order to guarantee stability in the operations of ccTLDs.
To achieve its objectives, LACTLD engages in a wide range of activities, such as: organising workshops covering technical, policy, marketing, and legal domain name related issues; publishing periodic reports on the state of the domain name environment in the Latin America and Caribbean region and updates from the global Internet governance ecosystem; engaging in cooperation with analogous associations from different regions; participating in meetings and activities of organisations and processes such as the Internet Corporation for Assigned Names and Numbers (ICANN) and the Internet Governance Forum (IGF). The organisation is also an active contributor to the LACIGF process and the LAC DNS Forum.