International Commission on Non-Ionizing Radiation Protection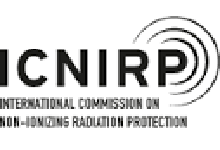 Acronym: ICNIRP
Established: 1992
Address: ICNIRP c/o BfS Dr. G. Ziegelberger Ingolstaedter Landstr. 1 85764 Oberschleissheim Germany
Website: http://www.icnirp.org/
The International Commission on Non-Ionizing Radiation Protection (ICNIRP) is a non-profit organisation with a scientific mission, which aims to protect people and the environment against adverse effects of non-ionizing radiation (NIR).
To this end, ICNIRP develops and disseminates science-based advice on limiting exposure to non-ionizing radiation. Experts from different countries and disciplines such as biology, epidemiology, medicine, physics, and chemistry, work together with and within ICNIRP to assess the risk of NIR exposure and provide exposure guidance. ICNIRP's protection advice is formulated in its guidelines, reviews and statements, which are publicly and freely available online. ICNIRP also organies workshops to inform about current scientific knowledge and to provide an opportunity to advance the dialogue on NIR protection.
The ICNIRP has published guidance on the effects of personal exposure to high frequencies from mobile phones and WiFi networks.