Information System Audit and Control Association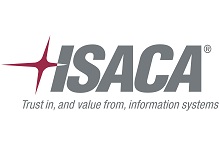 ISACA is a nonprofit organisation established with the purpose to provide knowledge, certifications, advocacy and education on information system assurance and security, enterprise governance and management of information technology. Among its acitivities, ISACA provides certification programmes, as well information system auditing and control standards. Some examples include: the Certified Information Systems Auditor (CISA) certification, the Certified Information Security Manager (CISM) certification, and the Business Model for Information Security (BMIS).
A significant part of ISACA's work is related to cybsersecurity. The organisation has set up a Cybersecurity Nexus, aimed to function as a platform for knowledge, training and certification programmes for professionals in the field of cybersecurity. Throughout this Nexus, ISACA also provides research on standards, best practices and emerging trends in cybersecurity.