DIGITALEUROPE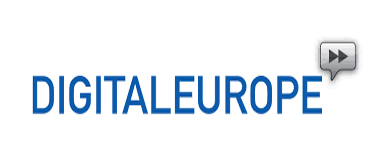 DIGITALEUROPE is an international non-profit which represents the interests of the European digital technology industry, including the information technology, communications technology, and consumer electronics sectors. Its membership is composed of 61 corporate members and 37 national trade association from across Europe.
The main objective of the DIGITALEUROPE is to improve the business environment for the European digital technology industry, and to promote the industry's contribution to economic growth and social progress in the European Union. To this aim, the association: conducts research for possible solutions to problems of interest to its members; issues, promotes, and contributes to statements and opinions on digital technology industry issues to national, European, and international governmental institutions; and participates in the formulation, adoption, and implementation of European public policy, legislation, and regulation; advocates the interests of the European digital technology industry with regard to competitiveness and growth in the EU.
DIGITALEUROPE is engaged in several policy areas touching upon a multitude of industry interests including environment, trade, technical, and regulatory and the digital economy. Several policy groups created withing the association focus on issues such as consumer policy, digital enterprise policy, digital sustainability, technology and innovation, and digital trade. The association is also engaged in several projects and programmes such as the Digital Skills and Jobs Coalition, and the Digital in Practice Programme.