Semiconductors
Semiconductors, often referred to as microchips, or simply chips, are an essential component of electronic devices that have become an important part of our everyday life. We can find them in our smartphones, computers, TVs, vehicles, advanced medical equipment, military systems, and countless other applications. In 2021, the sales of semiconductors reached a record $555.9 billion, according to the Semiconductor Industry Association. It is estimated that we use 120 chips per person on the planet on average. For example, a typical car uses between 50 and 150. However, a modern electric vehicle can use up to 3,000.
Semiconductor chips power our world. They are a key component of nearly every electronic device we use and they also power factories in which these devices are produced. Think for a minute of all the encounters you have with electronic devices. How many have you seen or used in the last week? In the last 24 hours? Each has important components that have been manufactured with electronic materials.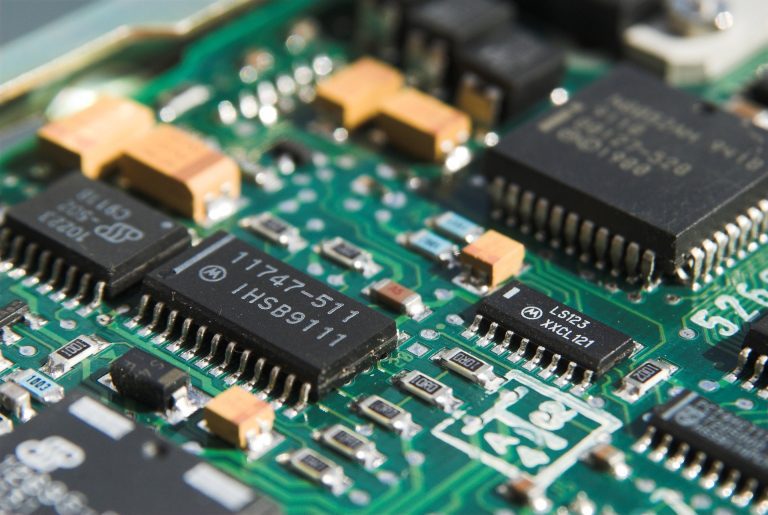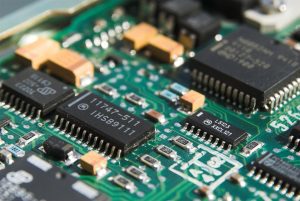 To understand the important role of semiconductor chips we have to explain what they are and how they are designed and produced. A substance that does not conduct electricity is called an insulator. A substance that conducts electricity is called a conductor. Semiconductors are substances with the properties of both an insulator and a conductor. They control and manage the flow of electric current in electronic equipment and devices. 
The most used semiconductor is silicon. Using semiconductors, we can create electronic discrete components, such as diodes and transistors and integrated circuits (ICs). An IC is a small device implementing several electronic functions. It is made up of two major parts: a tiny and very fragile silicon chip and a package, which is intended to protect the internal silicon chip and to provide users with a practical way of handling the component. Semiconductor devices installed inside many electronics appliances are important electronic components that support functioning of the world.